20+ Best Gifts for Gay Men Who Have Everything
March 29, 2020
What do you buy a guy who already has everything? To be honest, I'm not exactly sure because I don't personally know Jeff Bezos, or any guy that actually has the ability to acquire anything he wants. I guess the better question is, "What are the best gifts that guys probably wouldn't get themselves?" You know, those super thoughtful gifts that they probably 1) have never heard of, or 2) didn't think they needed it (hint, hint: Crest White Stripes). I put together this very special list and can recommend every single one of these exceptional products because I either have it and love it, or have gifted it to someone who is now equally obsessed with it. Whether it's Valentine's Day, Christmas, Hanukkah, your baby's birthday, or you're just looking for unique gay gifts for your friend , the following items are things he is sure to love!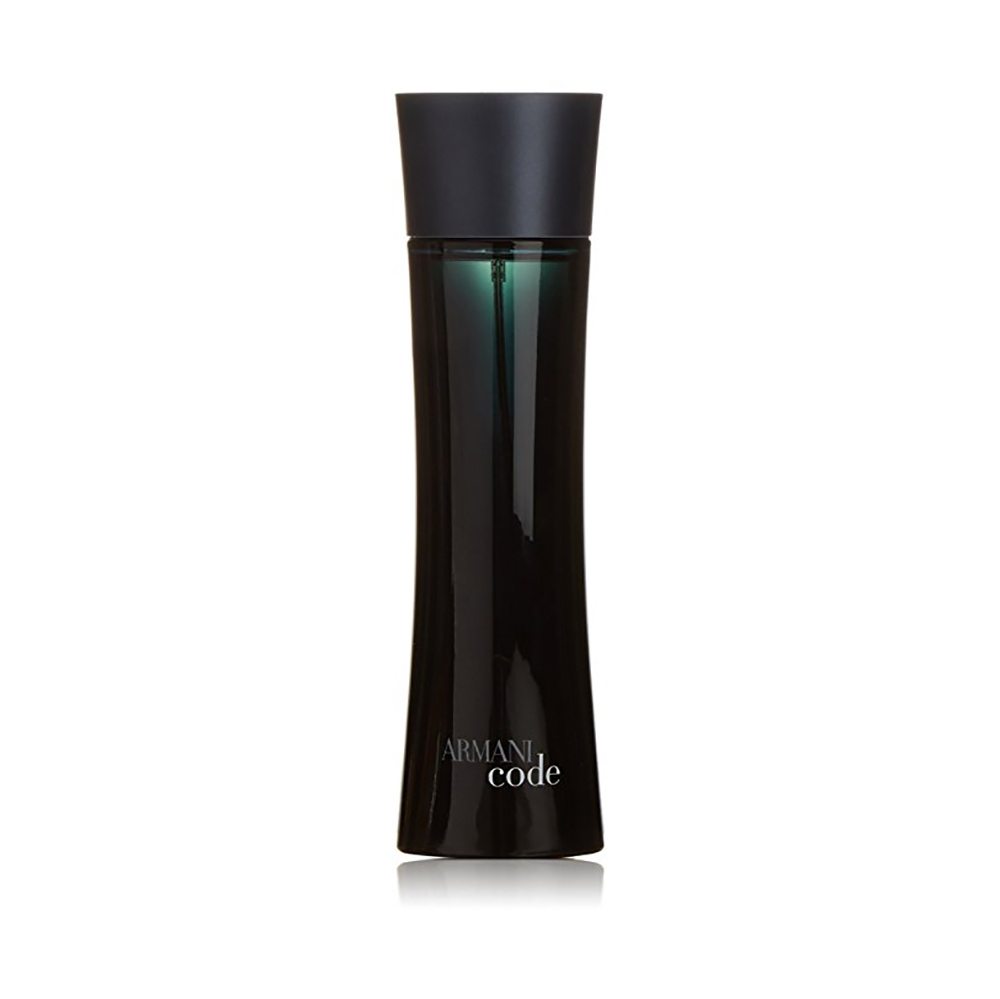 1. Armani Code
Whether it's a night out with the girls or a sexy date night with my man, I make sure to wear my Armani Code cologne, spraying it in the air and running through it like the fairy princess that I am. The scent is masculine (something that I am not), mysterious (I'm an open book ya'll), and definitely sexy (this I can agree with). The bottle is nice, big, and black… and who doesn't like that?
Buy it now on Amazon: Armani Code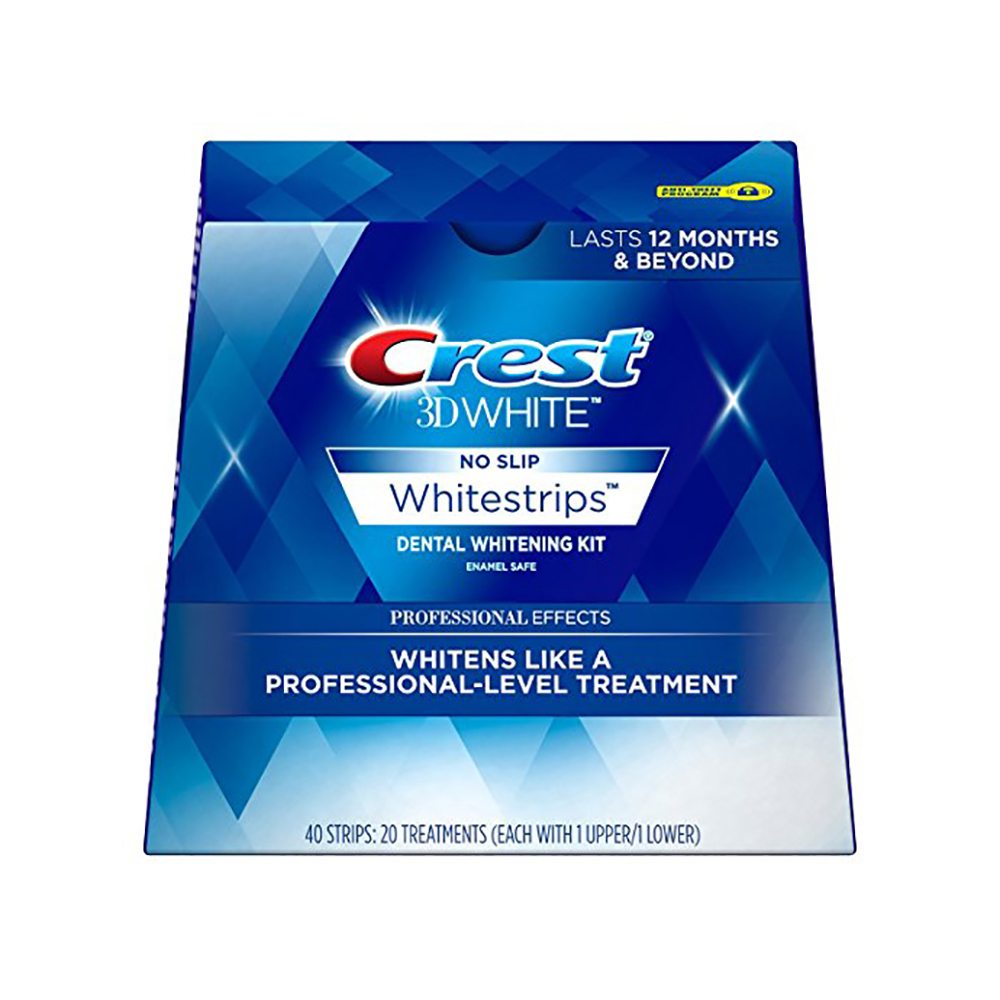 2. Crest 3D White Professional Effects Whitestrips Teeth Whitening Strips Kit
Teeth whitestrips as a gift??? I know what you're thinking, "Do you want me to get laid tonight?" But TRUST, babe, this is something that he will definitely enjoy and will probably never buy it for himself. Besides, there are a total of 20 treatments available, and since you will already be seeing amazing results after the first seven or so treatments, BOTH of you can get in on this!
Buy it now on Amazon: Crest 3D Teeth Whitening Strips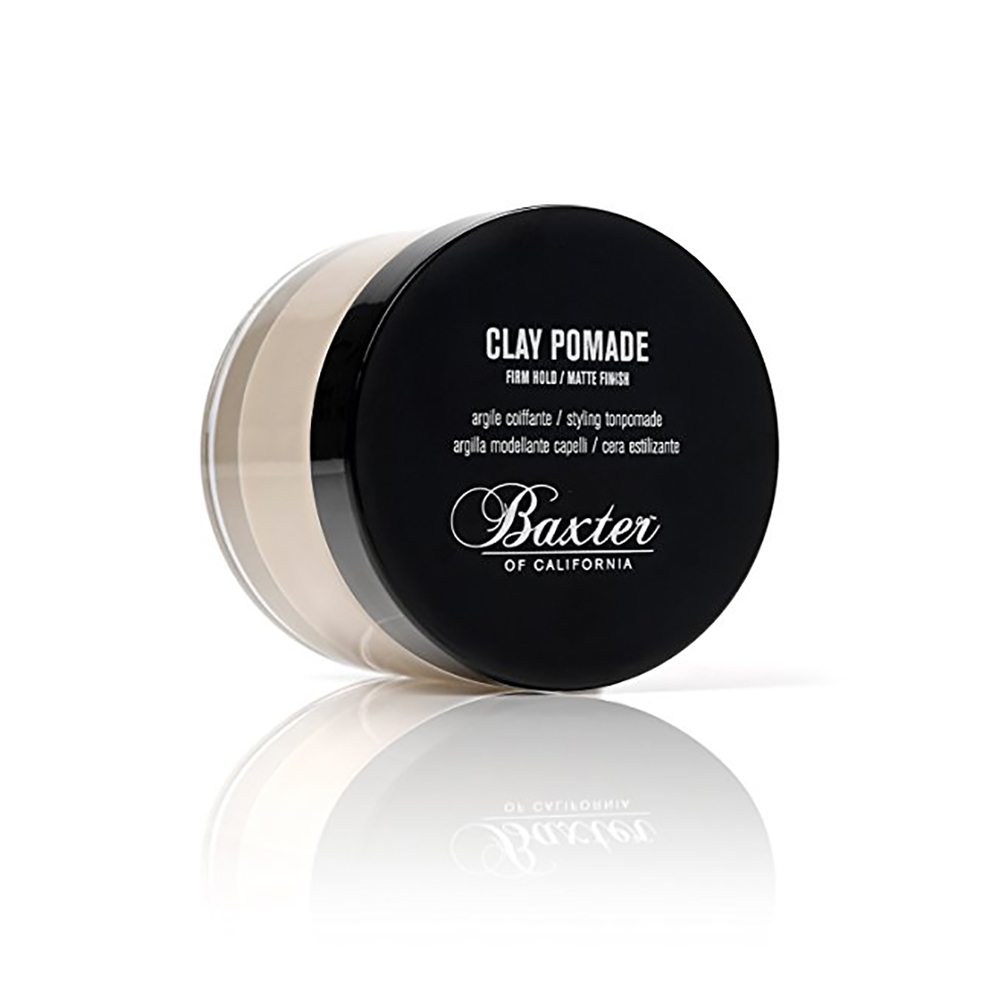 3. Baxter of California Clay Pomade
My bathroom cabinet is home to at least five different hair products, and I had a former routine when it came to styling my hair: apply Rogaine on wet hair, blow dry, apply Bed Head Workable Wax, and then hose down my hair with Toni & Guy's Casual Volumizing Spray and a blow dryer. As you can imagine, my hair was lathered with products, and it would get pretty disgusting by the end of the day.
Enter: Baxter of California Clay Pomade! I'm on my second bottle of this bad boy and cannot recommend it enough. A little dab is all I need to style my hair. I can now totally eliminate the final step in my routine. The best part is that it doesn't get crusty or flaky throughout the day. This is the perfect gift because you can now breathe fresh air in the bathroom and reclaim the time he spends on doing his hair!
Buy it now on Amazon: Baxter of California Clay Pomade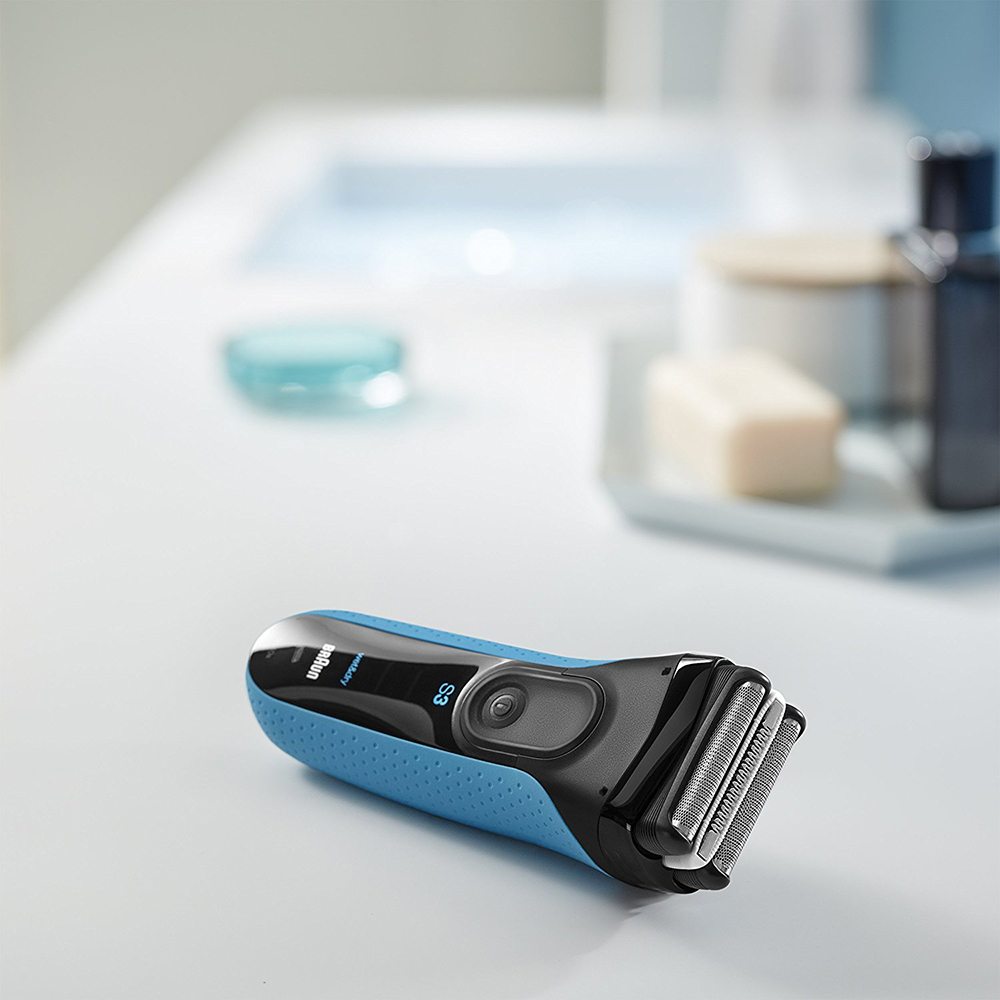 4. Braun Series 3 ProSkin 3040s
I'm of Asian descent and have very minimal facial (and body) hair. However, I still have to shave every other day, otherwise the 53 strands of hair on my face will make me look like a prepubescent greaseball. NOT. A. CUTE. LEWK! I've recently switched over to Braun because I found out [SHOCKING NEWS] that this is the best type of electric razor for acne-prone and/or sensitive skin. My shave is definitely smoother, and my skin feels way less irritated with this little blue guy. I'm happy to report that after a month of using this razor, I have had no major breakouts on my face. Give him the best shave with the Braun Series 3 ProSkin and kiss goodbye to unsightly razor bumps!
Buy it now on Amazon: Braun Series 3 ProSkin 3040s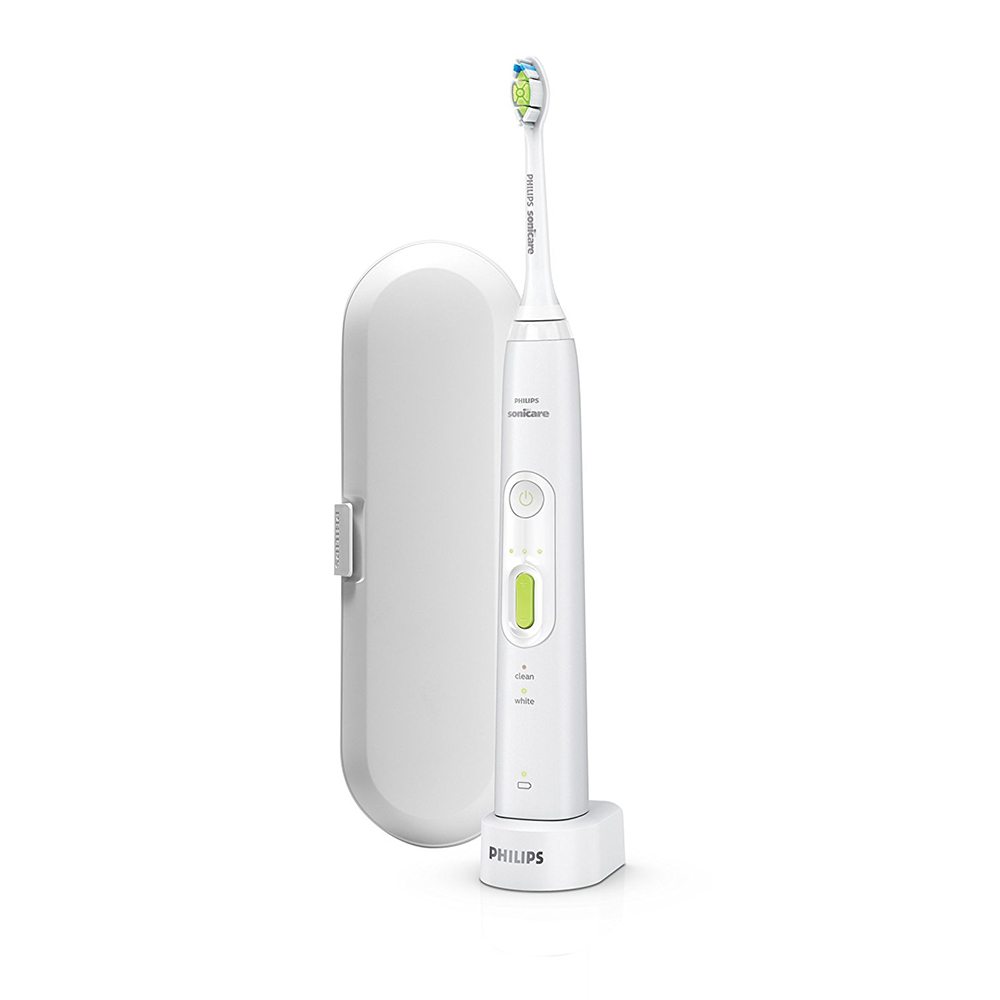 5. Philips Sonicare HealthyWhite+
Everybody wants to kiss a fresh mouth, and the Philips Sonicare HealthyWhite+ will make an excellent gift for your man! I feel like I've tried them all: regular toothbrush, the hipster QUIP toothbrush, and the Oral-B Pro 1000, but I can say that my favorite has been the Philips Sonicare HealthyWhite+. It has three different speed settings, two brushing modes (cleaning and whitening), LONG battery life, and a super cute design. It also feels really nice on your gums and comes with a super cute travel case.
Buy it now on Amazon: Philips Sonicare HealthyWhite+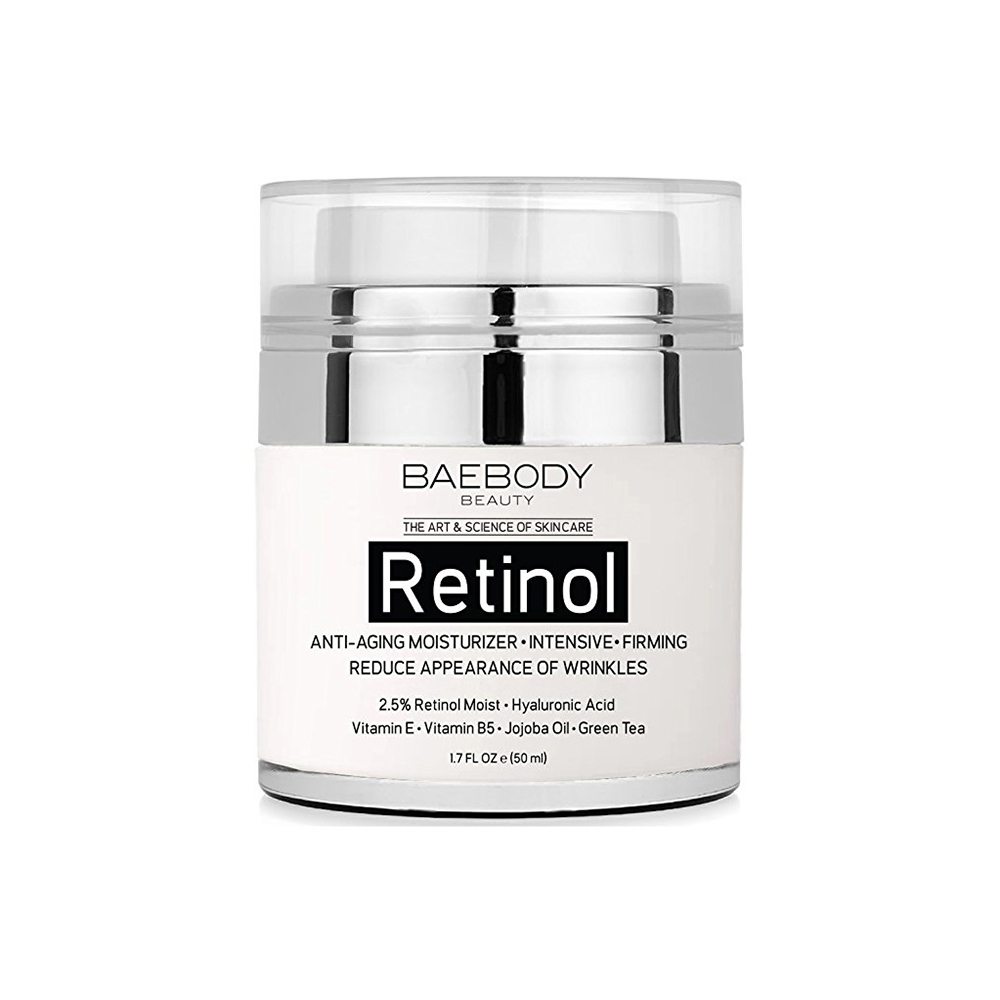 6. Baebody Retinol Moisturizer Cream for Face and Eye Area
I have really dry and sensitive skin, especially during the winter season. Luckily, it's never too cold or dry in San Francisco, but I still need to give my skin all the extra care and attention. That's why I'm a huge fan of Baebody's Retinol Moisturizer because it's loaded with all the essentials: retinol for anti-aging, hyaluronic acid for extra moisturizer, and ALL of the vitamins! This moisturizer will definitely keep him looking young, fresh, and hydrated. He will thank you later for it.
Buy it now on Amazon: Baebody Retinol Facial Moisturizer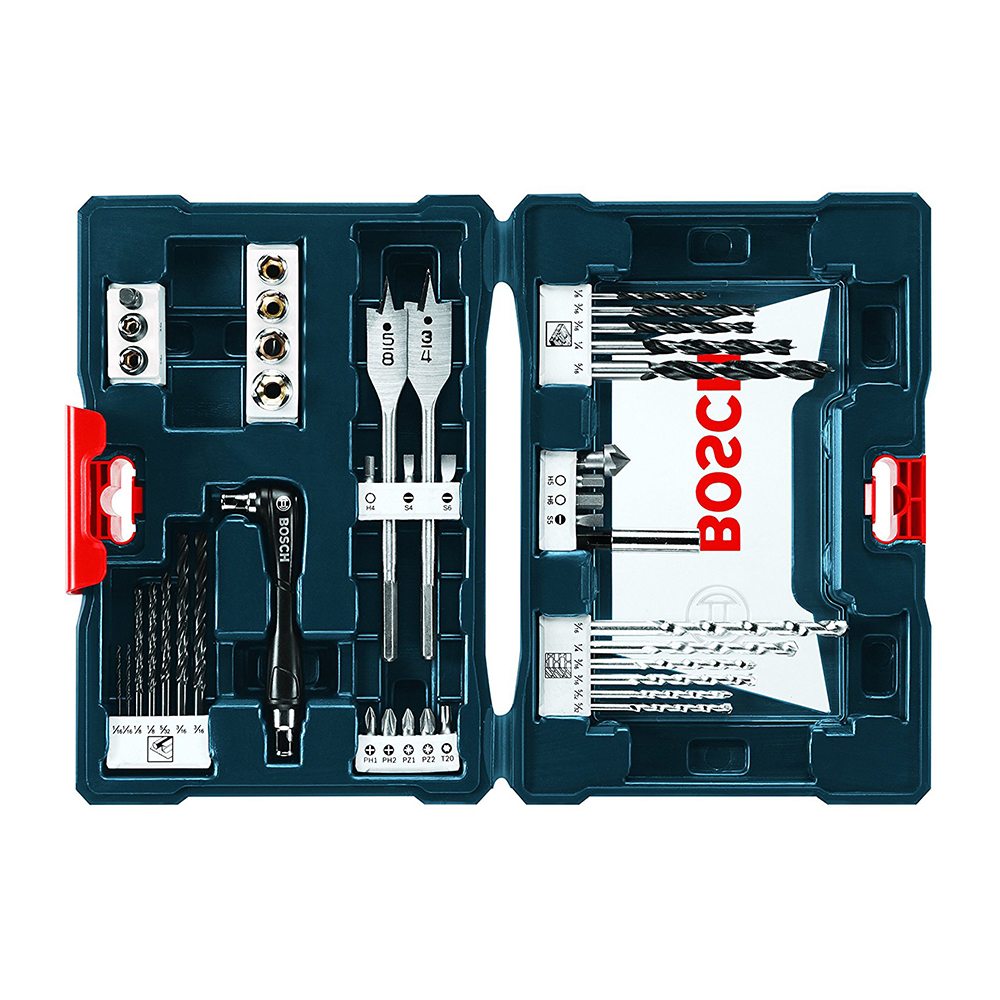 7. Bosch MS4041 41-Piece Drill and Drive Bit Set
I love Home Depot and hardware stores, so you can imagine my excitement when this drill and drive bit arrived in the mail. It has pretty much everything a girl would ever need for any DIY project. I can't recall all the times when I'm one tool equipment short of completing a project, but if I could, it certainly would take more than two hands. Gift this set to your man and let him BELIEVE that he's the Butch Kween that it thinks he is!
Buy it now on Amazon: Bosch 41-Piece Drill Bit Set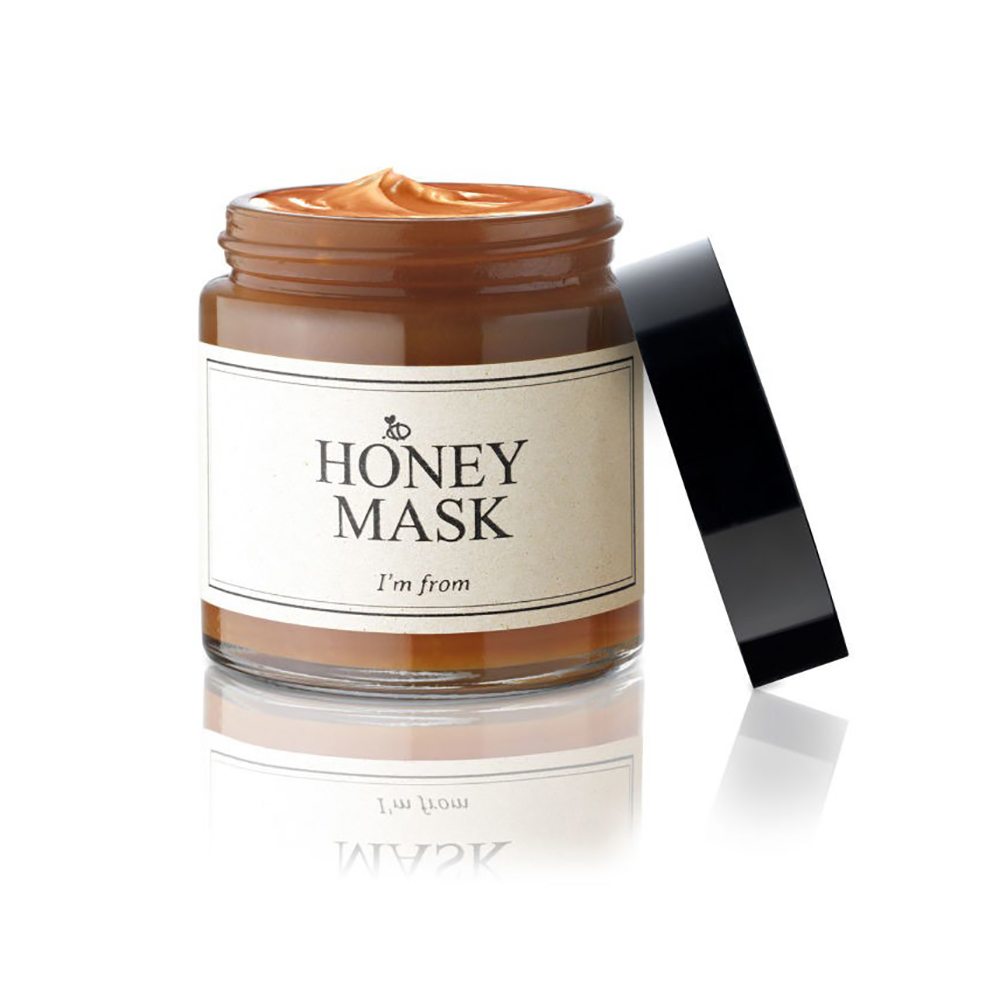 8. I'M From Honey Mask
Every guy cares about his appearance and if he tells you that he doesn't, then it probably just means that he's either 1) lying, or 2) needs a little guidance! I use this mask two to three times a week, and I seriously love it. It's a Korean beauty product that contains 38.7% real honey, shea butter, vitamin E, snail secretion, aloe, and many more! Honey is an excellent moisturizer and antioxidant for your skin. I did this mask with my mom recently, and she was obsessed! Asian mom approved.
Buy it now on Amazon: I'M From Honey Mask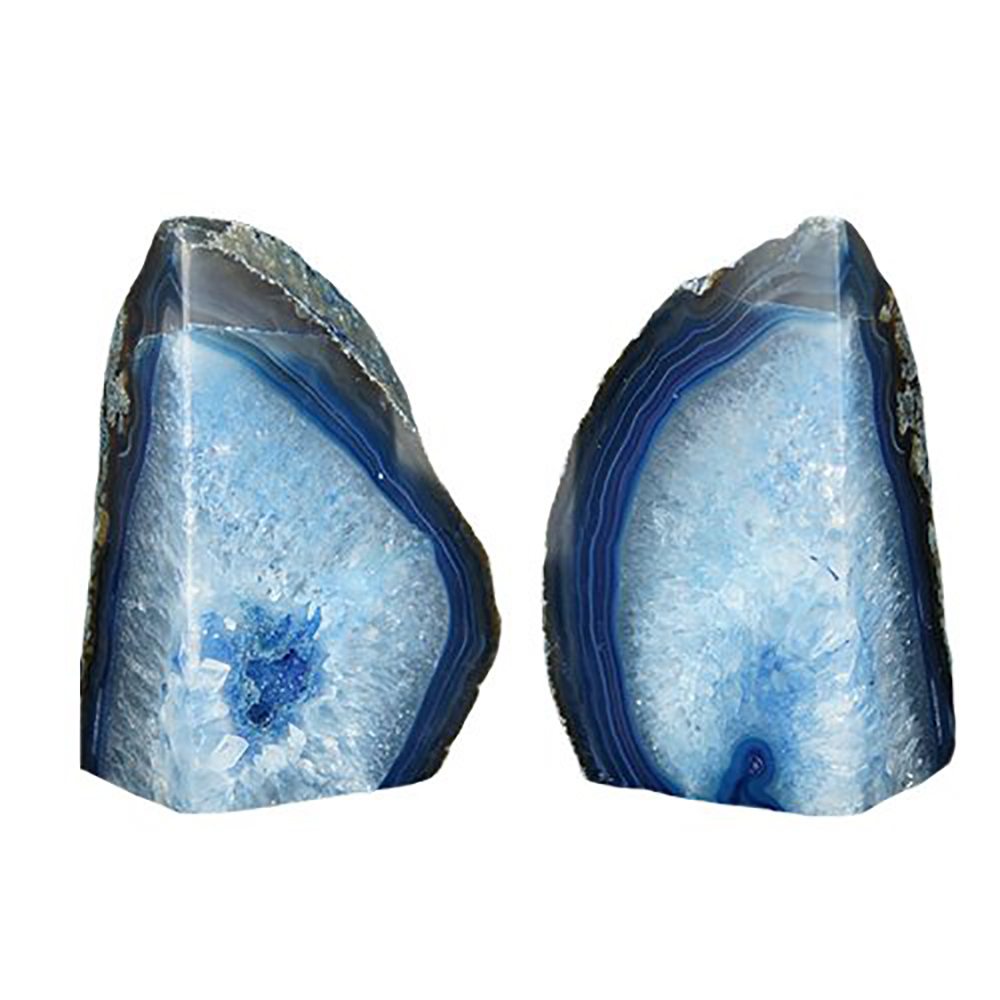 9. JIC Gem: Polished Dyed Blue Agate Bookends
I don't trust anyone that doesn't have books in their home. You know what I always say – if he doesn't have books, don't sleep with him! Even if you don't read, simply make it look like you do and pick up some classic-looking ones from Goodwill! If your babe is a bookworm or just wants to look smart, then you should get him one of these JIC Gem Bookends. I purchased the blue set for my boyfriend's mom, and she was so happy that she sent me an Amazon electronic Thank You card! I didn't even know that was a thing!!!
Buy it now on Amazon: Blue Agate Fabulous Bookends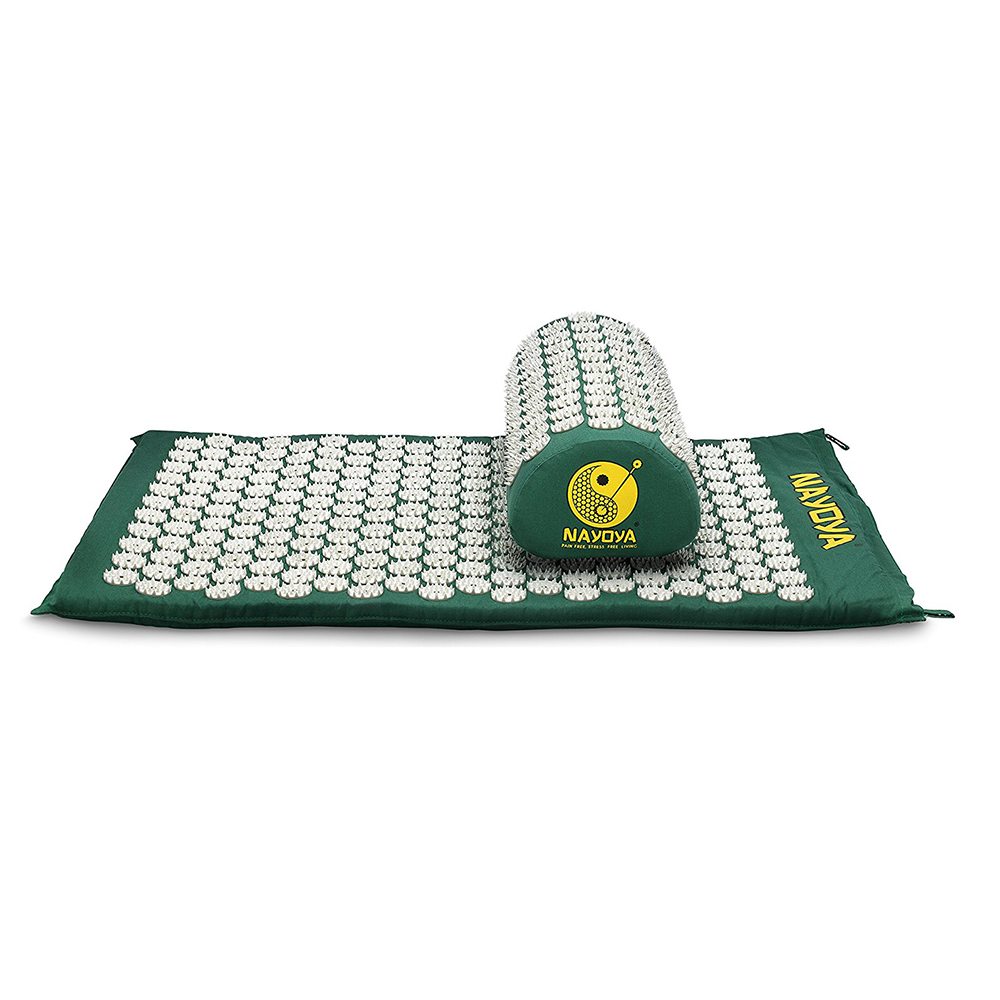 10. Nayoya Back and Neck Pain Relief Acupressure Mat & Pillow Set
My body is CONSTANTLY sore, especially my neck and back. I have gone to see both a chiropractor and an acupuncturist to fix me up. Since I can't see them every day, this acupressure mat is my daily solution. It's super simple and easy to use, you literally just have to lay on top of it for it to work its magic. The points feel amazing and help stimulate blood flow throughout your body, similar to acupuncture but minus any skin penetration. This is a gift that any guy will love. You just have to school him on some OG far-eastern holistic medicine.
Buy it now on Amazon: Back & Neck Pain Acupressure Mat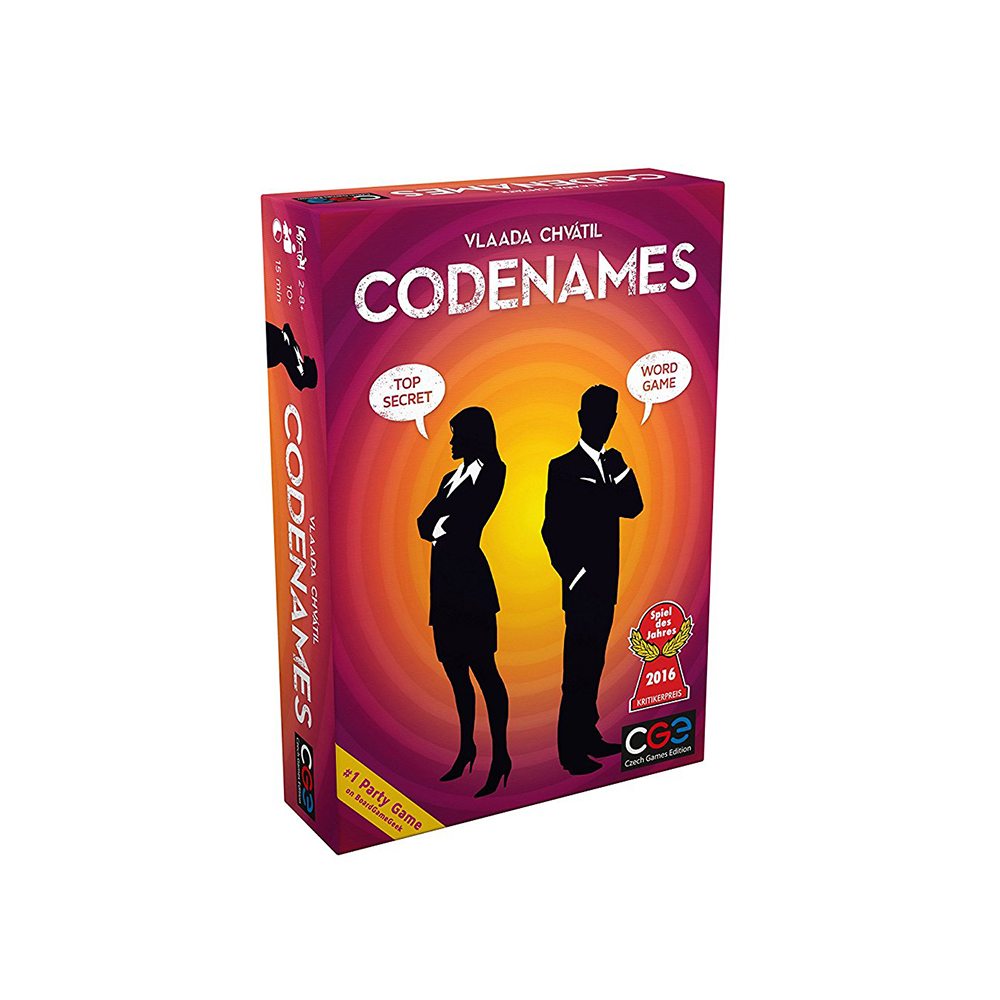 11. Codenames
Do you ever host an occasional Friday rendezvous where you try your hardest to be domesticated and invite a few friends over for an extra-sensible evening? You know, where you do really sensible things like drink lots of wine and play awesome card games while secretly trying to trump each others' vacation plans? Since your man already has a set of Cards Against Humanity, try gifting him Codenames. You play the role of a spy and make guesses on the different clues your team presents you. It makes for an excellent party game: fun, fast-paced, and smart.
Buy it now on Amazon: Codenames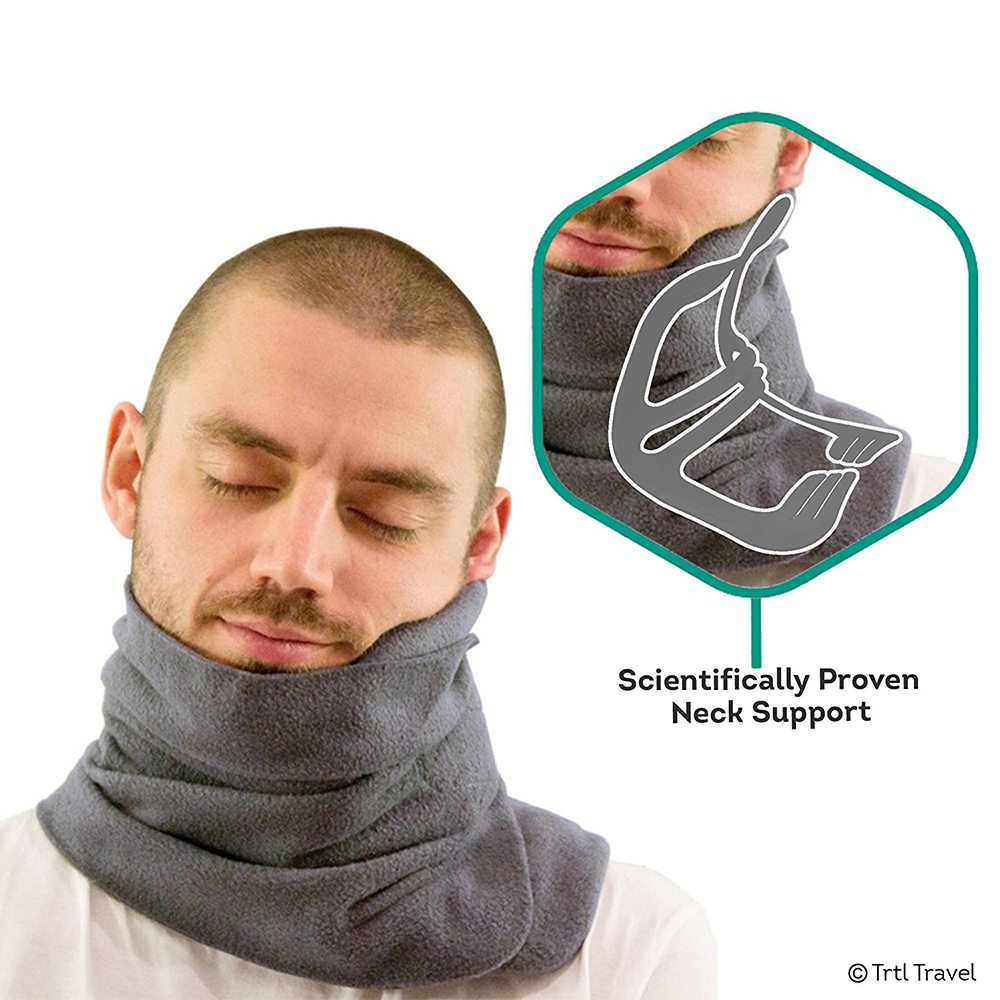 12. Trtl Pillow
Does your boo boo travel a lot? Is he not able to sleep on the plane because your shoulders are not always there for him to rest on? It probably has nothing to do with the fact that those damn airplane seats have decreased in space 2-3 inchesover the past few years… Traveling can be a real pain in the ass, especially if you want to sleep. I've tried all sorts of travel solutions, even the one where you lean forward and faceplant into a blow-up pillow. However, I find the Trtl Pillow to be the most effective travel companion. It feels more natural, and once it's wrapped around your neck, all you have to do is tilt your head and go night night. The only downside is that you kinda look like you have a neck brace.
Buy it now on Amazon: Trtl Travel Pillow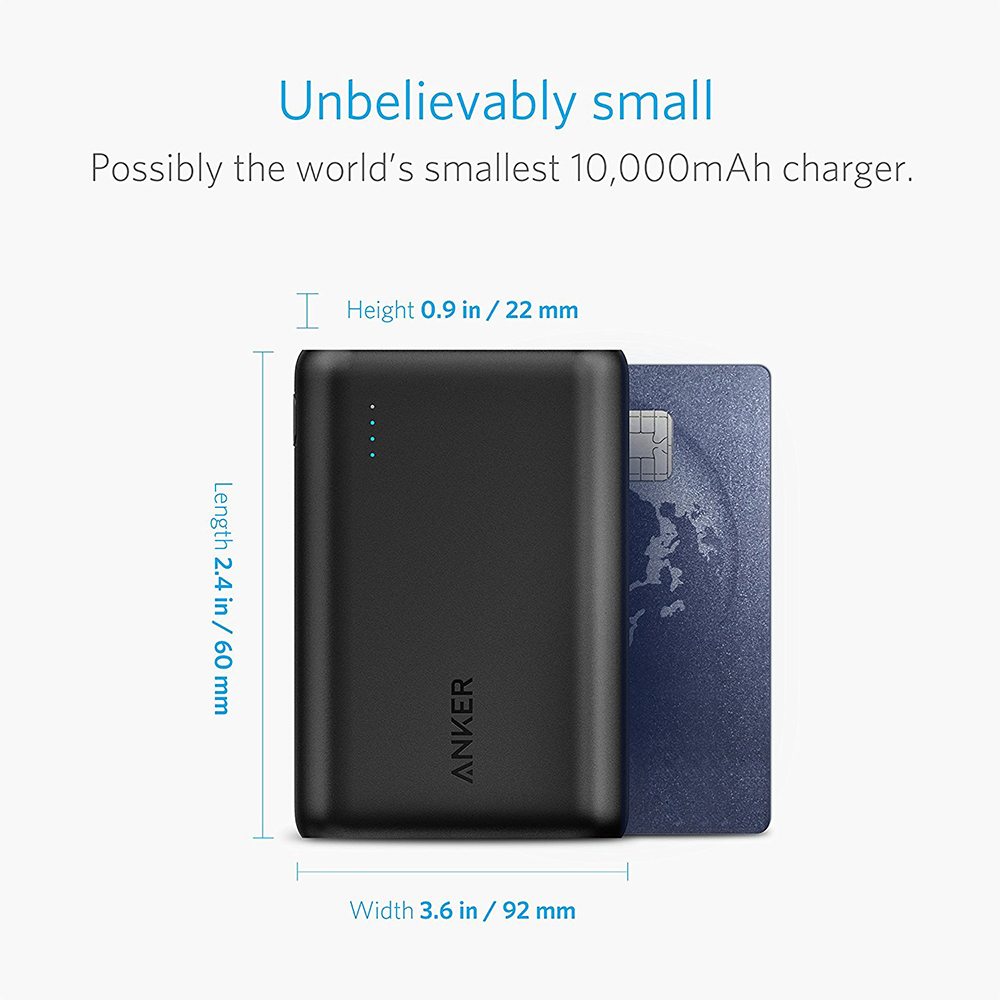 13. Anker PowerCore 10000
There's nothing worse than having your phone die on you. It's 2018, thus I should NEVER have to worry about running out of battery unless I'm an iPhone user (thanks for that, Apple). The Anker PowerCore 10000 has everything that you would want in an external battery: 1) super lightweight, 2) compact, and 3) packs a HUGE charge! Don't let him be a victim of green texts when his friends and family text him!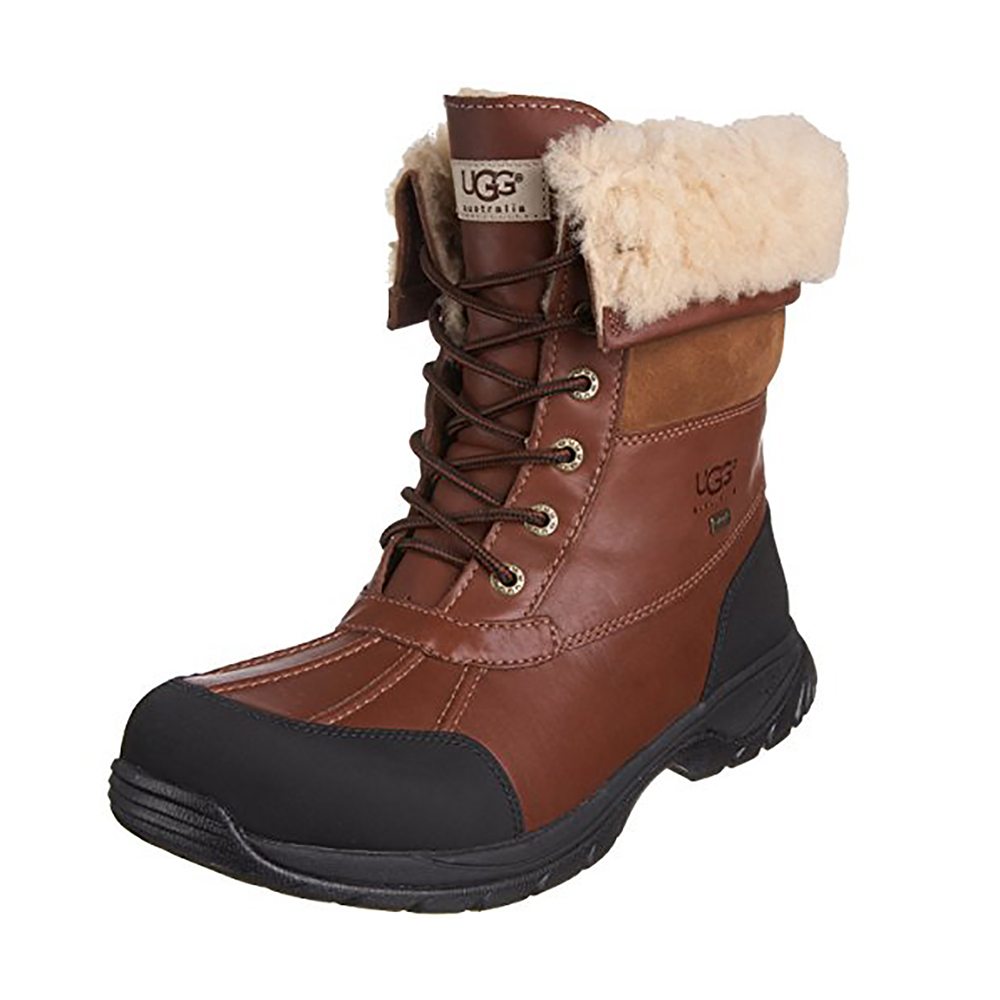 Buy it now on Amazon: Anker PowerCore Charging Block

14. UGG Men's Butte Snow Boot
Besides a dead phone, the next worst thing is wet socks. Cold, swampy, wet socks. Literally moist. MOIST! You can easily prevent him from feeling like this with the UGG Men's Butte Snow Boots! The lining keeps my feet warm in the awful -10 Minnesota winter weather and dry when I'm stepping in puddles in San Francisco. I've had mine for over four years now, and there are still in amazing shape. A little bit on the pricey side but definitely worth the investment, and I'm sure your man is worth it, too!
Buy it now on Amazon: UGG Men's Butte Snow Boot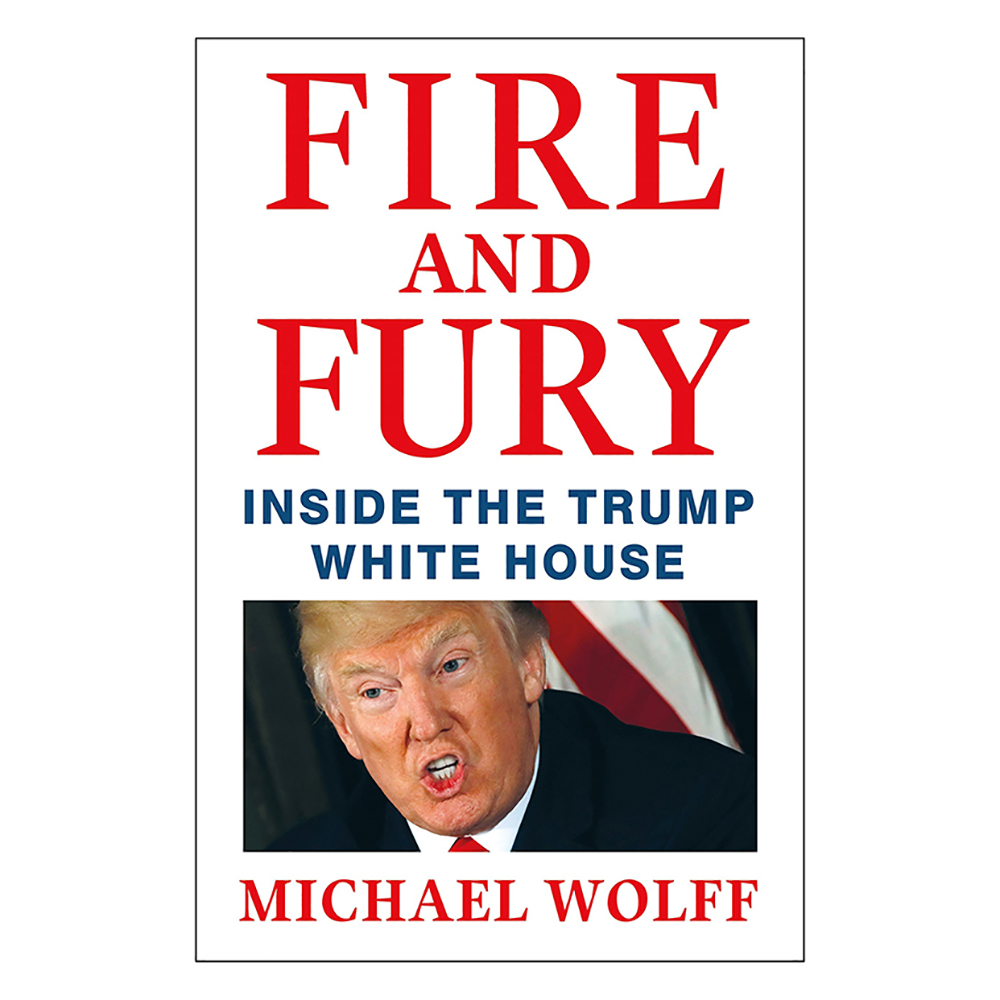 15. Fire and Fury: Inside the Trump White House
If you're looking to gift that special man in your life a book, I recommend picking up Michael Wolff's Fire and Fury. It's a super quick and easy read that is filled with super hilarious dirt. I too am obsessed with McDonald's and am super jelly that he gets to go to bed so early! Love him, hate him, loathe him – this book is definitely an entertaining piece of work!
Buy it now on Amazon: Fire and Fury: Inside the Trump White House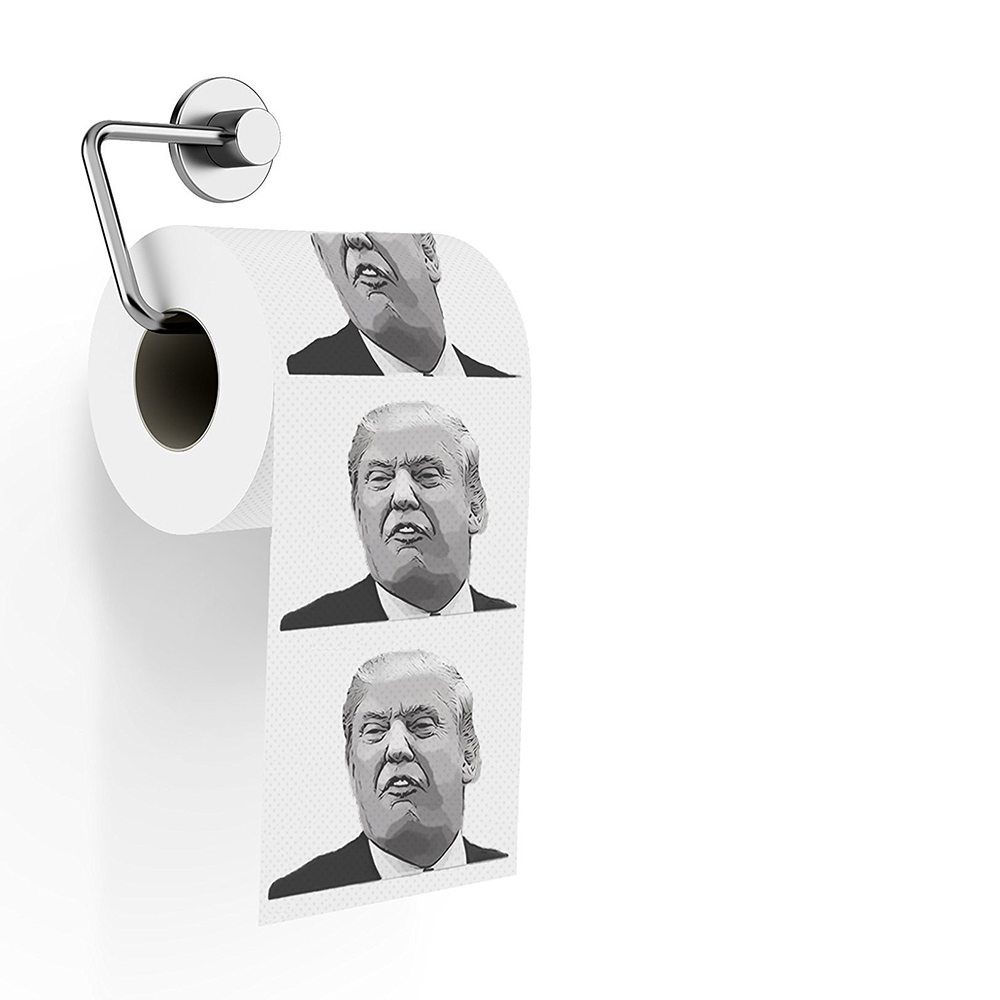 16. Donald Trump Toilet Paper
Assuming you listen to my recommendation and purchase Fire and Fury, I say you make it a super cute package and bundle it with these beautiful Donald Trump Toilet Paper rolls! Plus, they're a super thoughtful gift because – let's be real, your man will probably be reading the book on the toilet. Might as well wipe his ass with Donald Trump's pretty face!
Buy it now on Amazon: Donald Trump Toilet Paper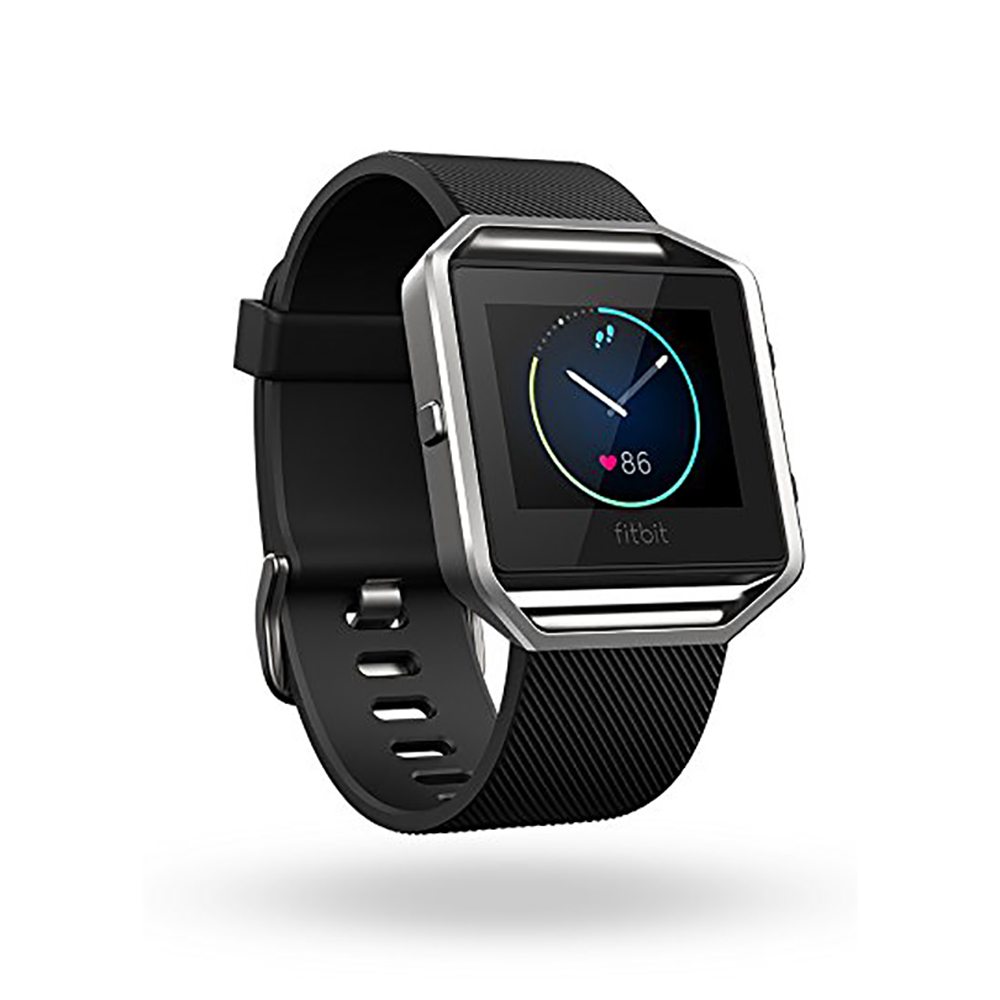 17. Fitbit Blaze
If you are in the market for an excellent fitness tracker and don't know which one to get, I recommend checking out the Fitbit Blaze. It's probably the best alternative to the Apple Watch at half the price. It has all the features that any fitness lover would want: GPS, heart rate monitor, tracks all kinds of different activities, has an amazing battery life, and can even call, text, and send calendar notifications! Most importantly, the Fitbit Blaze is a pretty sexy looking device and comes with many different band and frame options.
Buy it now on Amazon: Fitbit Blaze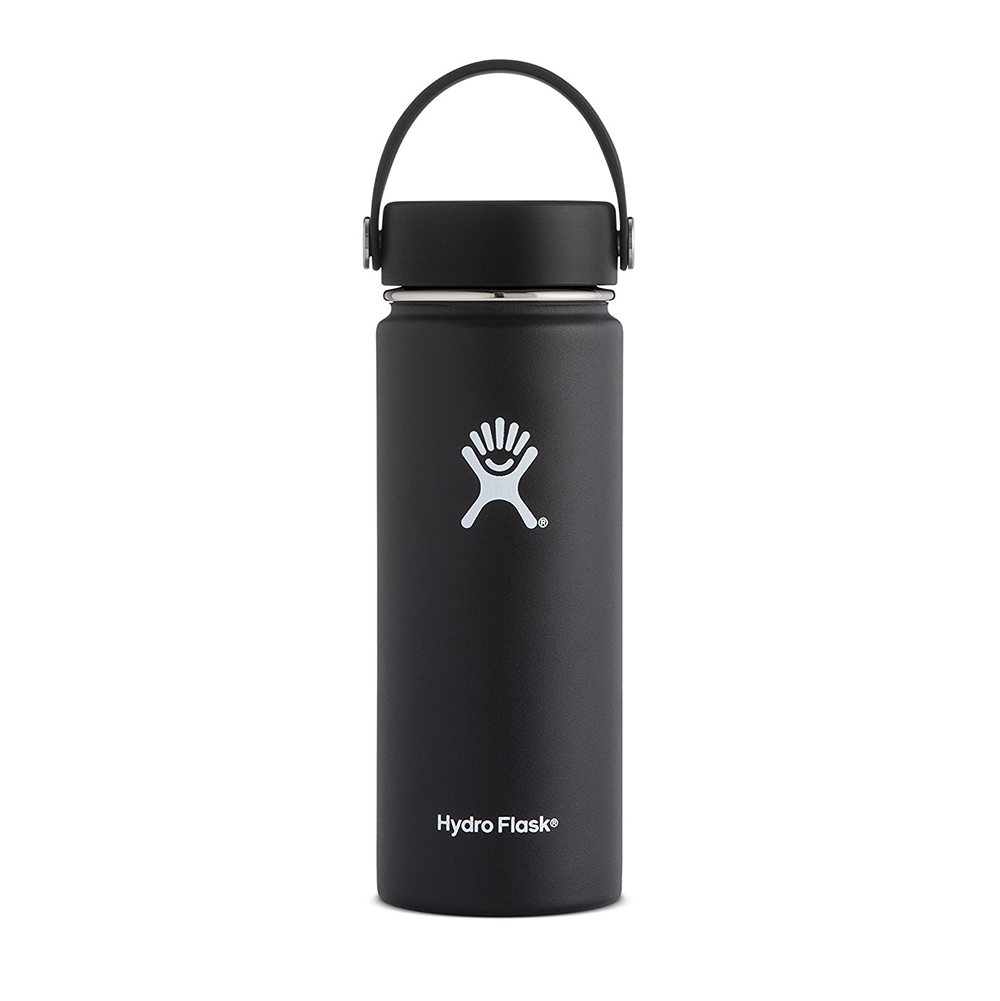 18. Hydro Flask
Swell bottles are cute, but Hydro Flasks are the way to go if you're looking to gift him a water bottle! They are super durable with a minimalist design that I am obsessed with. They are insulated to keep liquids hot for up to 6 hours, and cold for 24 hours, not to mention that they are leak proof as well.
Buy it now on Amazon: Hydro Flask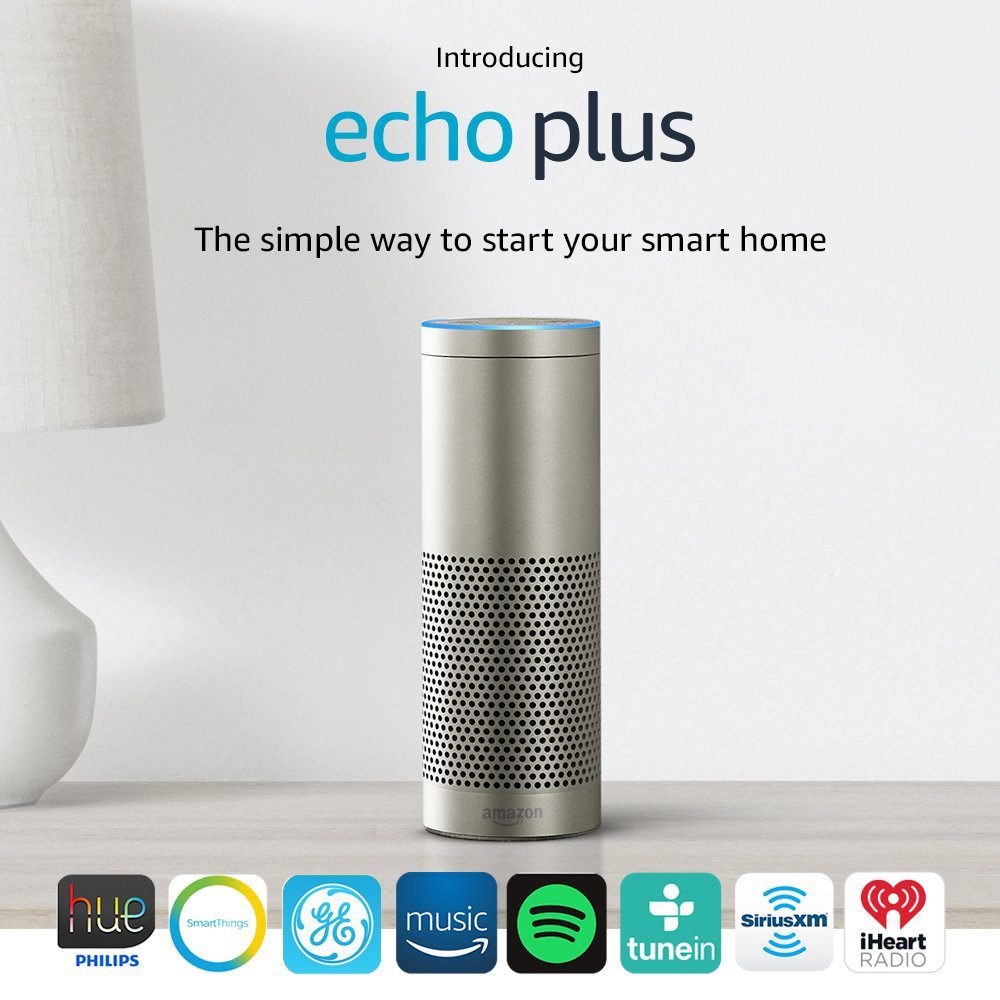 19. Echo Plus with built-in Hub
Did you know that you can order an Uber using Alexa? I didn't either until recently, and it's honestly an amazing feature, among many other incredible abilities the Echo Plus offers. You don't have to be tech-savvy to enjoy the convenience of requesting a song without even having to lift a finger. Alexa is constantly getting smarter and learning all sorts of new skills. And on top of all that, she makes a pretty damn good music speaker. I've tried the Google Home Mini and the Amazon Echo Dot, but this is by far the best option.
Buy it now on Amazon: Echo Plus with Built-In Hub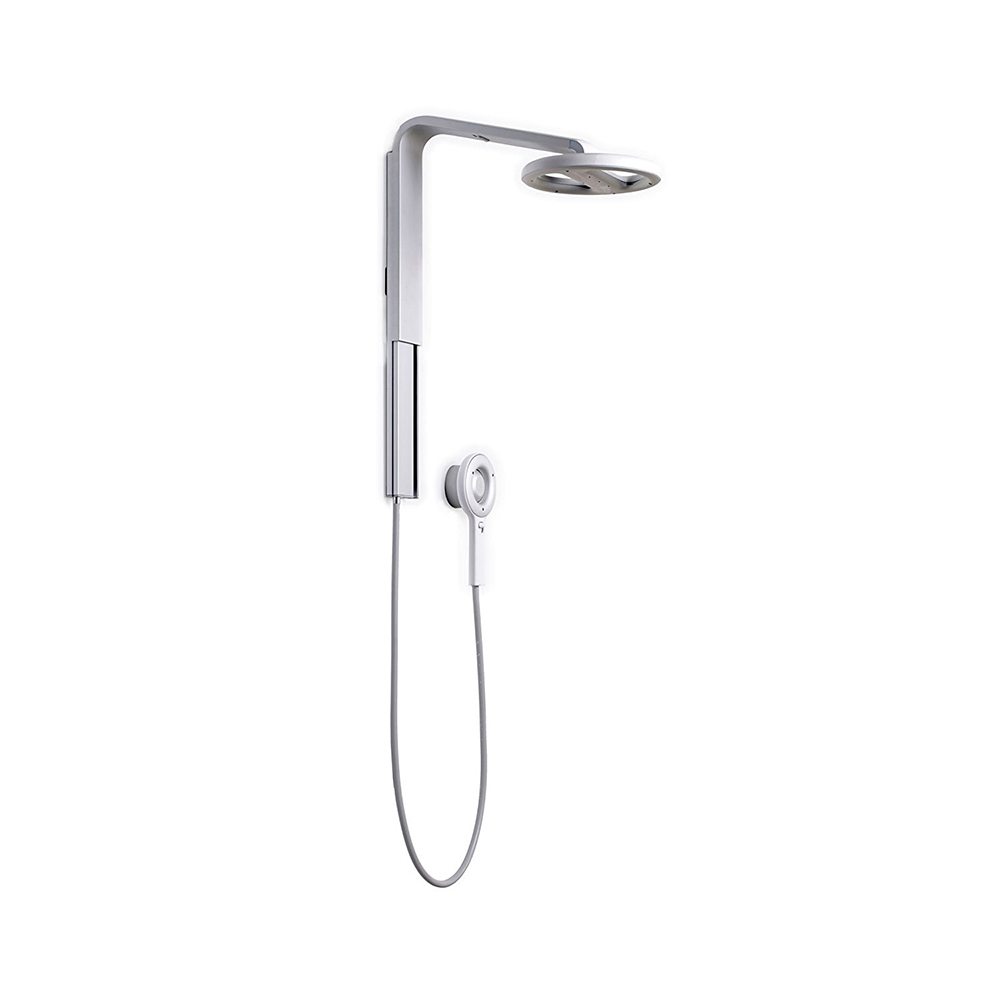 20. Nebia Spa Shower
I remember the first time I saw the trailer for the Nebia Spa Shower and seriously FOMO'd. Having the Nebia in my life has completely changed my shower experience. I don't know what kind of witchcraft goes behind the scene, but the Nebia breaks down the water into tiny particles that attack and invigorate every inch of your sexii body. It feels as though the shower Gawds are punishing you with luxurious and engulfing steam water for being the dirty PIG that you are. The Magic Wand is also a great touch, making sure that you're clean from head to toe.
Yes, it's a fairly pricey gift, but it's a gift that both you and your honey can enjoy. Not to mention that you'll be saving money in the long run because the Nebia Spa Shower actually uses 70% less water than a regular shower. So if you really think about it, the Nebia pays for itself!
Buy it now on Amazon: Nebia Spa Shower
Looking for more gift ideas? I've added some of my favorite items from 2020 that I'm sure would make a fabulous gift for anybody!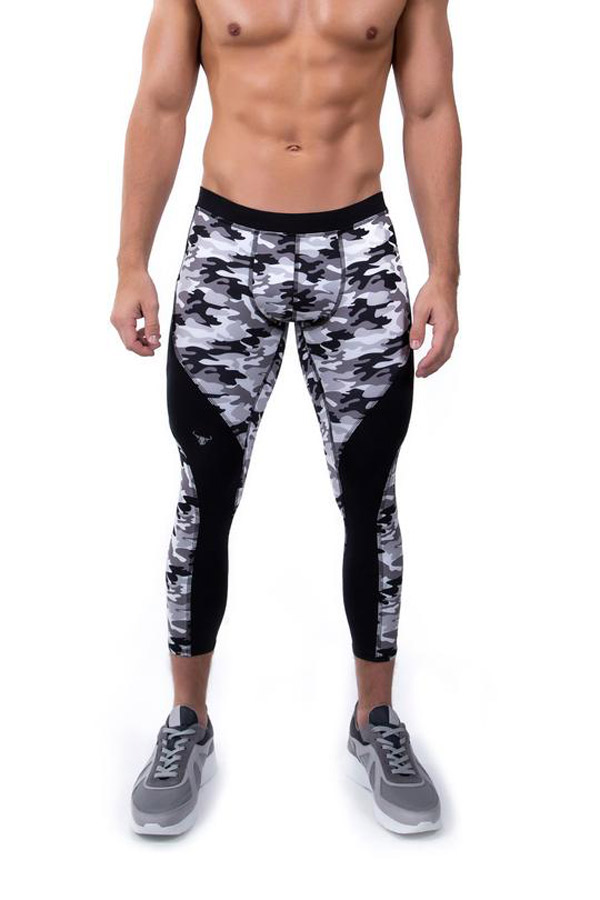 Matador Meggings
As I get older, I've reprioritized how I approach buying clothes. I now care more for comfort, style, and quality and I'm totally willing to spend more to get all three. That's why Matador Meggings makes such a perfect gift for that workout fanatic in your life. They have an extensive line of unapologetically, fashion-forward workout leggings, tank tops, joggers, and accessories for every taste.
I personally have the gray camo meggings and I'm obsessed with it. Not only is it extremely comfortable and great for working out, but it's totally functional as well. It has a pocket for your phone, a zipper pocket for your cards, and a loop in the back for your t-shirt! I definitely appreciate how carefully thought out the design is on the leggings. Concern about exposing your moose knuckle? Their leggings come with "No-VPL Technology" to prevent any signs of visible penis lines.
To make the decision even easier for you (and exclusive to our readers), you can get 15% off your purchase by using the code: theauthenticgay
Get your Matador Meggings here.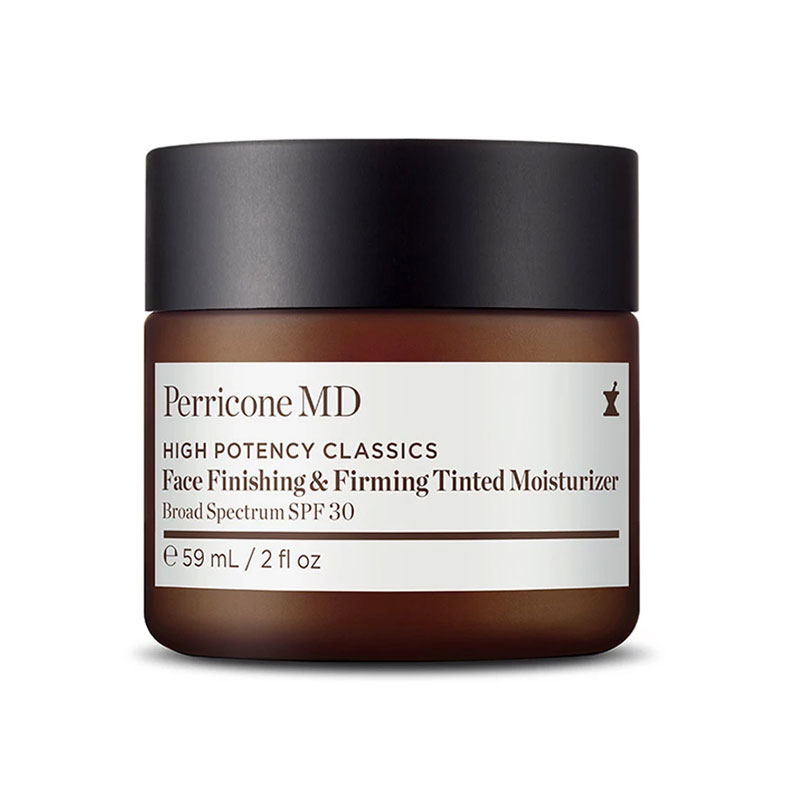 PerriconeMD Face Finishing & Firming Tinted Moisturizer SPF 30
This is probably my favorite moisturizer of all time. I literally use it every day. Ever since turning 30 years old, I've been super anal about SPF and protecting my pretty face from the sun. I've tried a lot of different moisturizers that have SPF but they're either super greasy or make me look like a vampire. No bueno. PerriconeMD's Face Finishing & Firming Tinted Moisturizer was a god-send! It's oil-free, absorbs quickly, packed with antioxidants and contains a mineral-based SPF 30! What makes it really amazing is that it's tinted! Yes, tinted! It hides all blemishes, uneven skin tone and hyperpigmentation. My face glows after everything is set. Even my straight guy friends love it! Who doesn't want flawless, #nofilter skin?
Looking for additional skincare gifts for your special man? Check out my personal favorite PerriconeMD products that I use every day for my skincare routine here!
Buy it now on Amazon: PerriconeMD Face Finishing & Firming Tinted Moisturizer SPF 30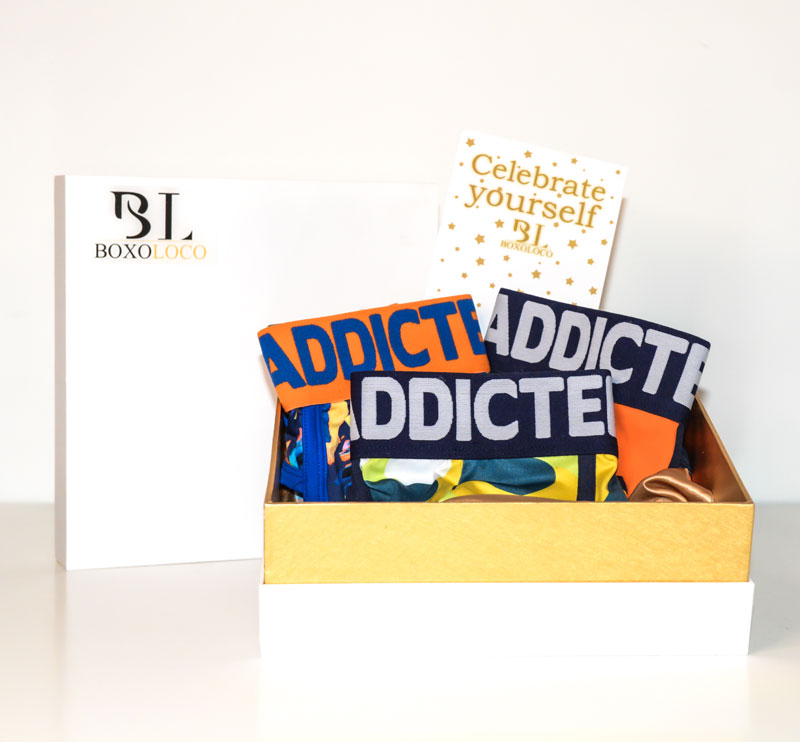 Gay Gift Boxes by BoxoLoco
Whether it be a Christmas gift for a gay friend or your boyfriend, BoxoLoco has the perfect gift boxes for every gay guy. They have three different gift boxes that you can get from Beach, Sports, to Underwear packages. Each box contains between 4 to 8 different items, depending on which box you go with. The best part is that you can really customize your gift boxes so that you don't end up with something that you don't want. For example with the Aphrodite Swimwear Pack, you can choose between six tank tops and thirteen different swimwear options with size ranging from Small to Extra-Large. Talk about options!
My personal favorite BoxoLoco box is the Athena gift box. It contains a mesh tank top and speedo from Addicted, one of my favorite gay clothing brands. First of all, who doesn't love a mesh tank top? The box also comes with AmmaLurra natural body lotion and body mist perfume – yummy! It's a great gift for someone who doesn't like shopping but wants to look like a fab SoHo Queen.
The Authentic Gay readers can save 22% off your favorite BoxoLoco boxes with promo code: THEAGAY. Oh, and they also offer free shipping! Yas gawd!
Buy it now on boxoloco.com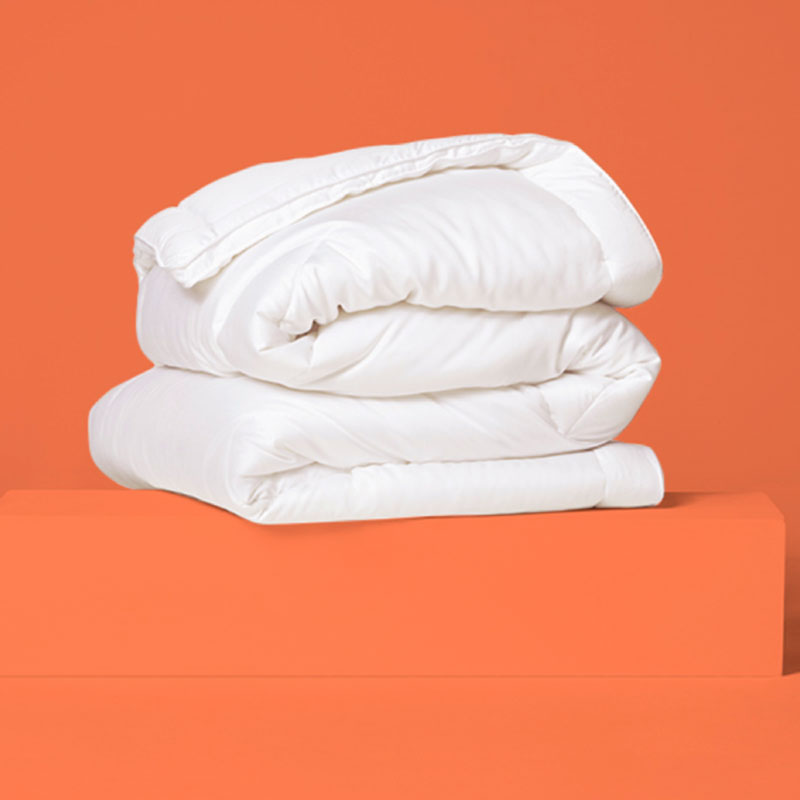 Buffy Comforter
In case you don't know, gays take their sleep V seriously. That's why having a comforter like Buffy is essential to our beauty sleep. I can't even describe how soft this comforter is. It's so very soft. It feels like a heavy cloud is keep you warm at night. You can check out our full review here. The comforter is made from natural eucalyptus fabric and is super gentle on the skin (more so than cotton). It's also chemical-free and allergy-safe. If you are a hot sleeper, try out the Breeze. It's supposed to be light-weight and perfect for night sweats.
Buy it now on Buffy.co.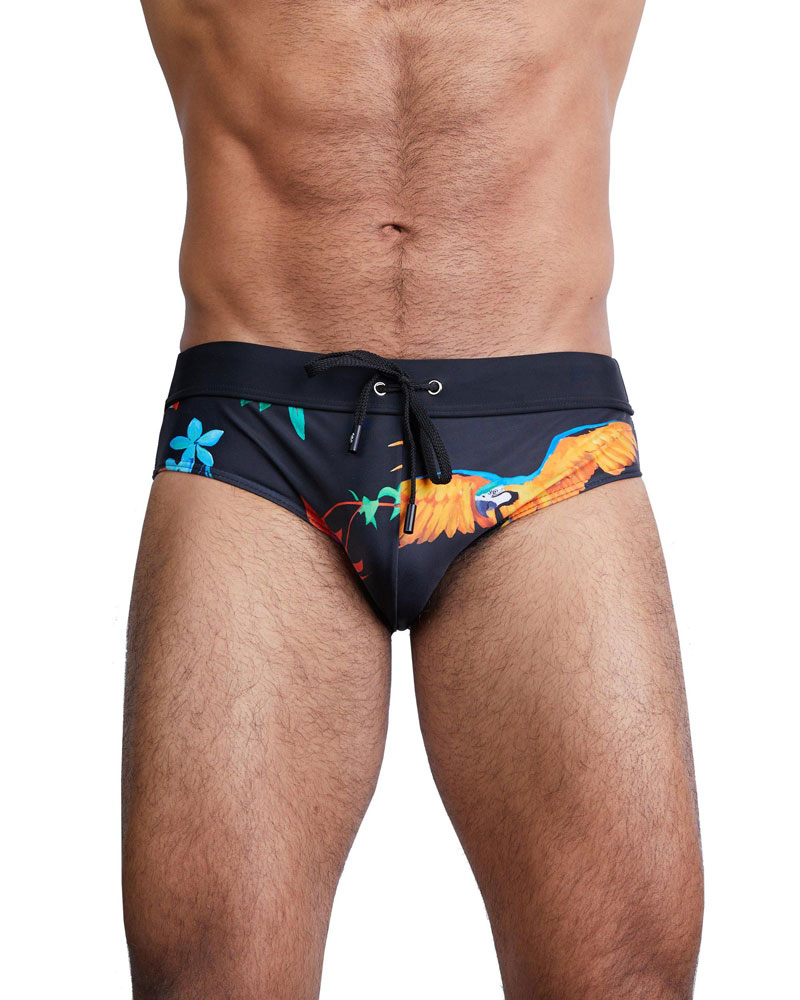 Skull & Bones Playful Swimwear and Briefs
It's no secret that most gay men take pride in maintaining an eclectic rotating wardrobe of colorful swimwear and sexy underwear. There are few pleasures in life more exciting than planning the perfect poolside ensemble for your summers on Fire Island, Mykonos, etc. However, WE CAN ALL AGREE that an experience to be avoided at all costs is showing up at said parties wearing the same swim briefs as six other attendees. No thanks, mister sister!SEE ALSO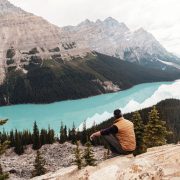 While you might already know about Skull & Bones for their vibrant and high-quality assortment of undergarments, we've found that their rotating swimwear line follows suit by offering long-lasting pieces with the same unique prints consistent with their brand. We've also found that encountering other people wearing these same garments is a far less frequent experience 😉 Our favorites are the classic Skull & Bones Logo Swim Brief and the Hand Painted Dutch Floral Swim Brief (both of which we own).
Buy it now on Skullandbones.com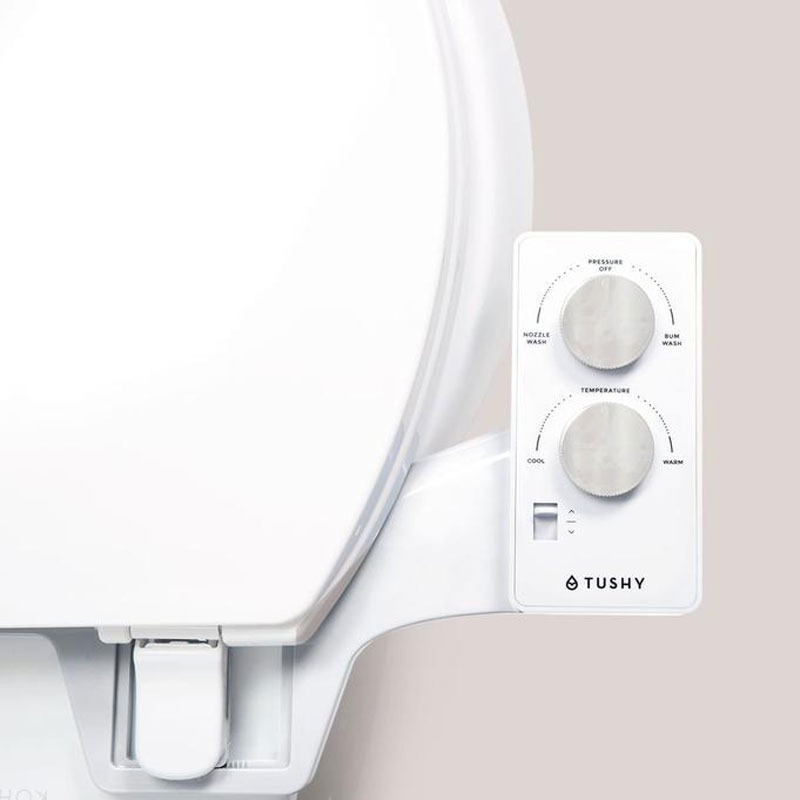 Tushy Bidet
This one is a life-changer. What do you do when your shoe steps on shit? Do you wipe it off with a paper towel or do you take a water hose to clean everything off? That's exactly what the Tushy does! It keeps your booty clean and fresh – every time! It's super easy to install, extremely affordable, and you get to save money on toilet paper. Need more reasons to get a Tushy? You can find them in our review of the Tushy Bidet. If you're looking for the ultimate poo experience, be sure to get a Squatty Potty with your Tushy bidet!
Buy it now on hellotushy.com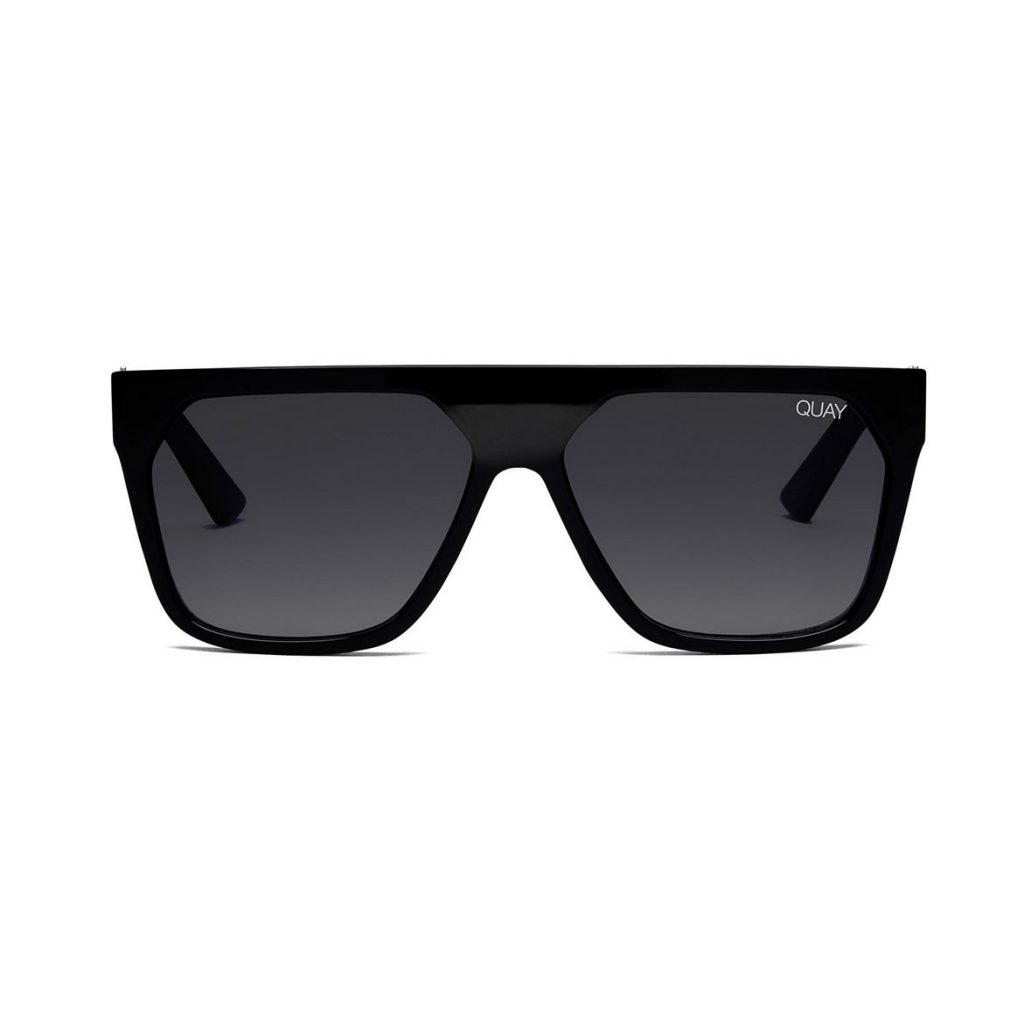 Quay Sunglasses
I can't tell you how many times I've either lost or damaged my designer sunglasses. My heart aches every time I get a scratch on it (which happens very often). Thanks to Quay, I'm able to get beautiful sunglasses at an amazing price point. They also have pretty lit collabs (I'm looking at you J-Lo & ARod) that keeps the inventory looking fresh. What I love the most is the quality of the sunglasses. They don't feel cheap or flimsy. And let's be real, for this price, you might as well buy two.
Buy it now on QuayAustralia.com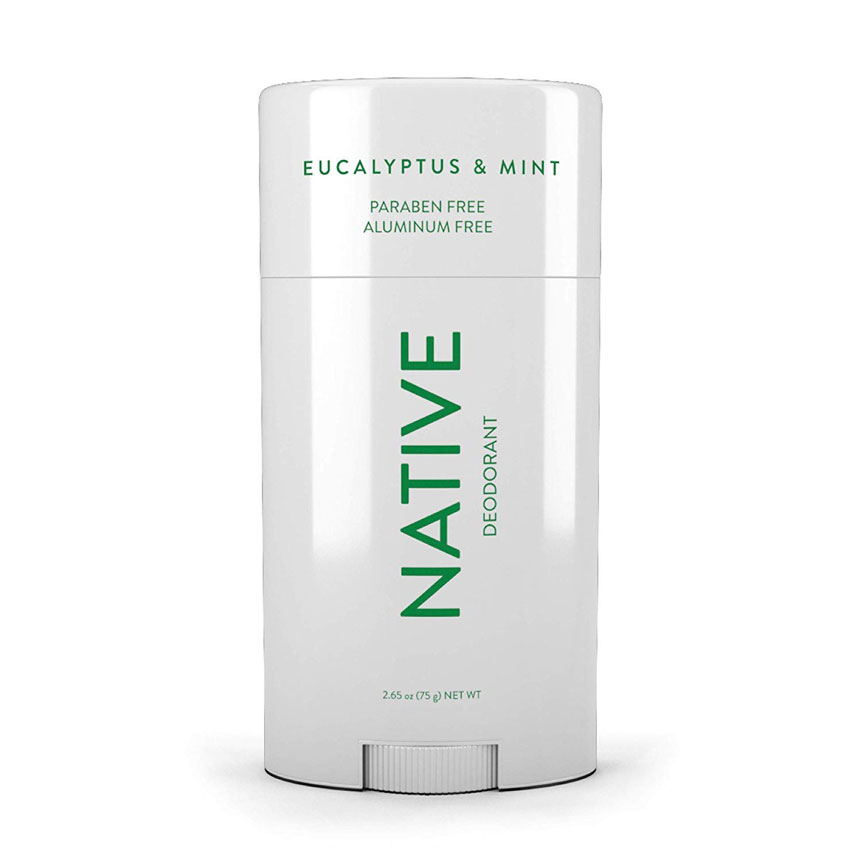 Native Deodorant
I've been using Native deodorant for almost three years now. That's probably the longest relationship that I've had with a beauty(?) brand. If you're worried that you might offend someone by gifting them a Native deodorant – don't be! Native deodorants are made from aluminum-free and paraben-free ingredients, so you're saving them from harmful chemicals and toxins found in regular, drug-store brands. The scents are also delicious. paraben-free ingredients,
Buy it now on Amazon: Native Deodorant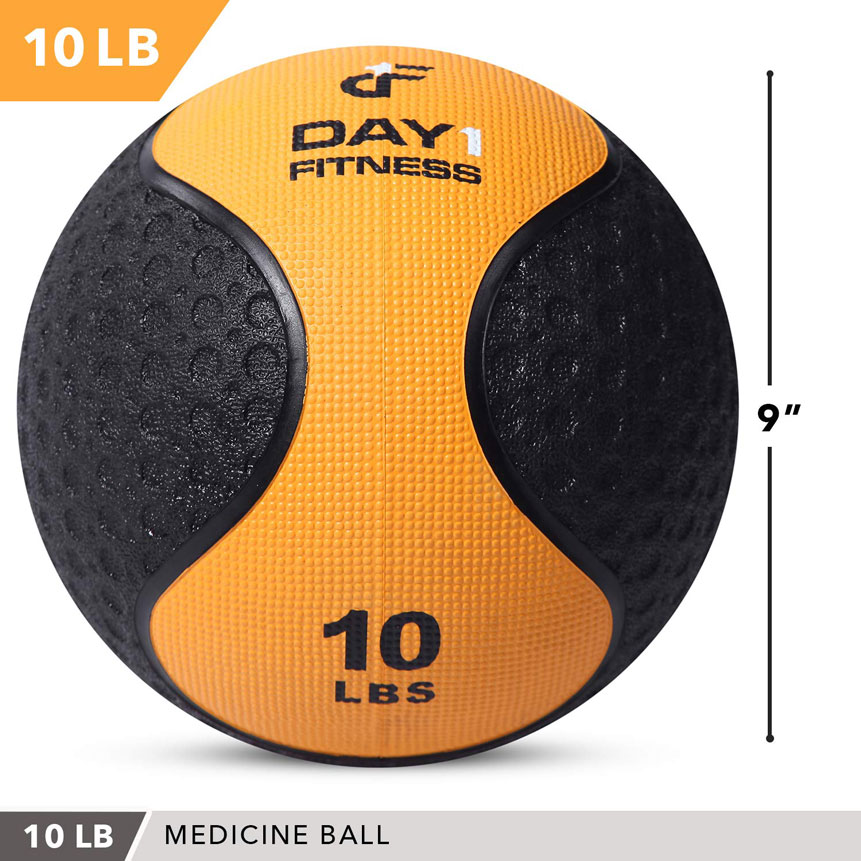 Medicine Exercise Ball
I recently purchased my own medicine exercise ball because it'll let me do my ab routine (with my yoga mat) in the comfort of my own home. Sometimes when my partner finishes his workout before me, I don't have time to get to my ab routine. This solved my problem. I was looking for one that has 1) a good grip and 2) that distributes the weight evenly, not that sand bullshit. I had to order two medicine balls from Amazon before getting the right one. You're welcome.
Buy it now on Amazon: Medicine Exercise Ball 10lb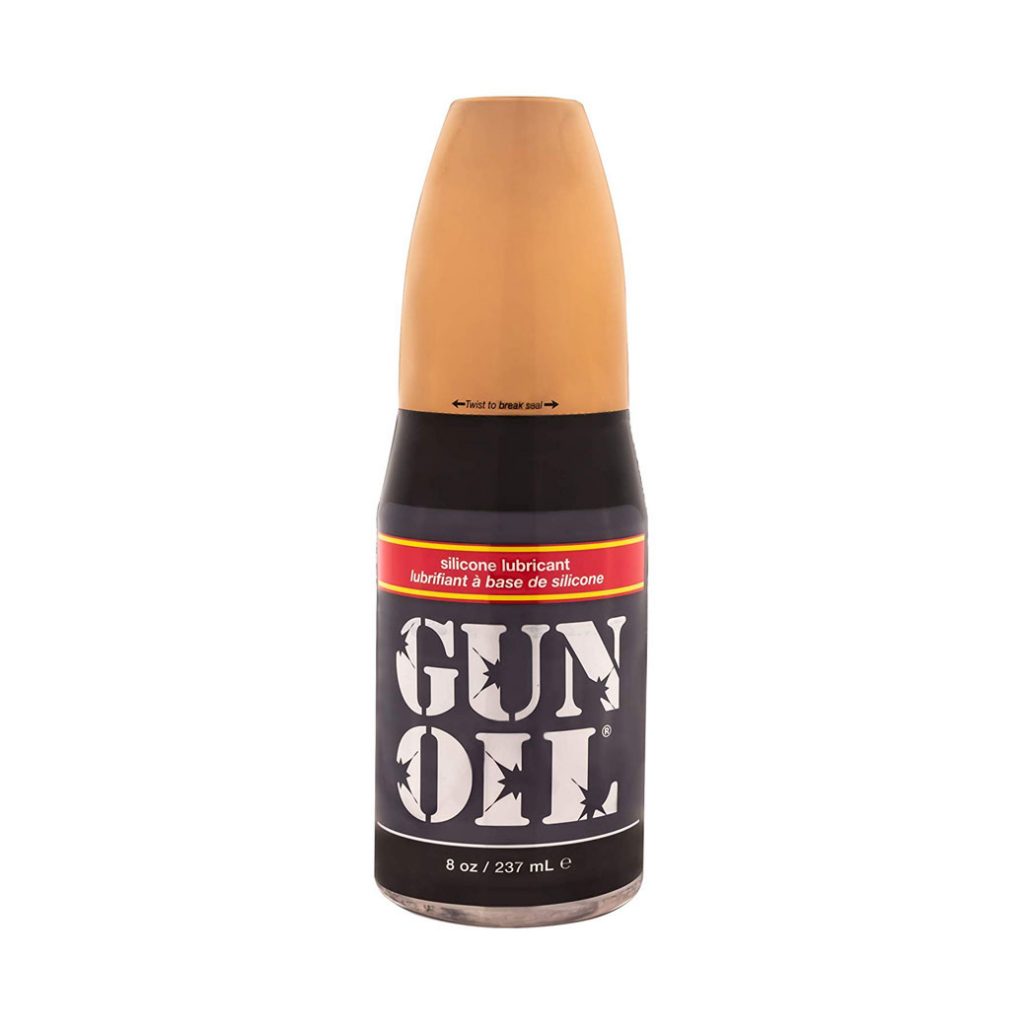 GUN Oil Silicone Lubricant
Every gay guy should have a healthy supply of lube on hand. There are a bunch of different options: water, silicone, or hybrid. I personally prefer silicone because it lasts longer and feels amazing. I've probably tried every brand out there: Wet, Swiss Army, Passion Lubes, and so forth. But more recently, I've been more concern about "body-safe" products and unfortunately, none of those brands really have specifics on their ingredients. GUN Oil Silicone Lubricant was one of the few brands available on Amazon (that has same-day shipping & good reviews) that met my requirements: Hypoallergenic, Glycerin and Paraben-Free, and Latex condom and sex toy friendly!
Buy it now on Amazon: GUN Oil Silicone Lubricant
Neleus 3-Pack Dry Fit Athletic Muscle Tank
Looking for some workout attire that is a fraction of the cost of Lululemon? Check out Neleus' tank tops! I have 9 of these tank tops that I cycle through every week. They're made from breathable fabric and have fun colors like bright yellow or if you'd prefer classic black. I recently ordered a pack of XS and they fit really well (I'm a petite 5'6″ and 135lbs). What surprised me the most was how well they retain their shape and fit after multiple cycles in the washer and dryer!
Buy it now on Amazon: Neleus 3-Pack Dry Fit Athletic Muscle Tank
23andMe DNA Test
My initial results from 23andMe were terribly disappointing. Like, the results were super lazy and broad. It said that I was 97% percent Asian. Thanks, Captain Obvious. However, as they've gathered more samples from non-white individuals, the results have become more granular and specific! I was delightfully surprised when I randomly checked the app and saw colorful results of my ancestry background. Why is this a good gift? Because who doesn't love learning more about their ancestral background??? They have cool features like fun facts, possible relatives and a beautiful app that you can easily pull up at your next family gathering! Also, the results turnaround time is super-fast.
Buy it now on Amazon: 23andMe DNA Test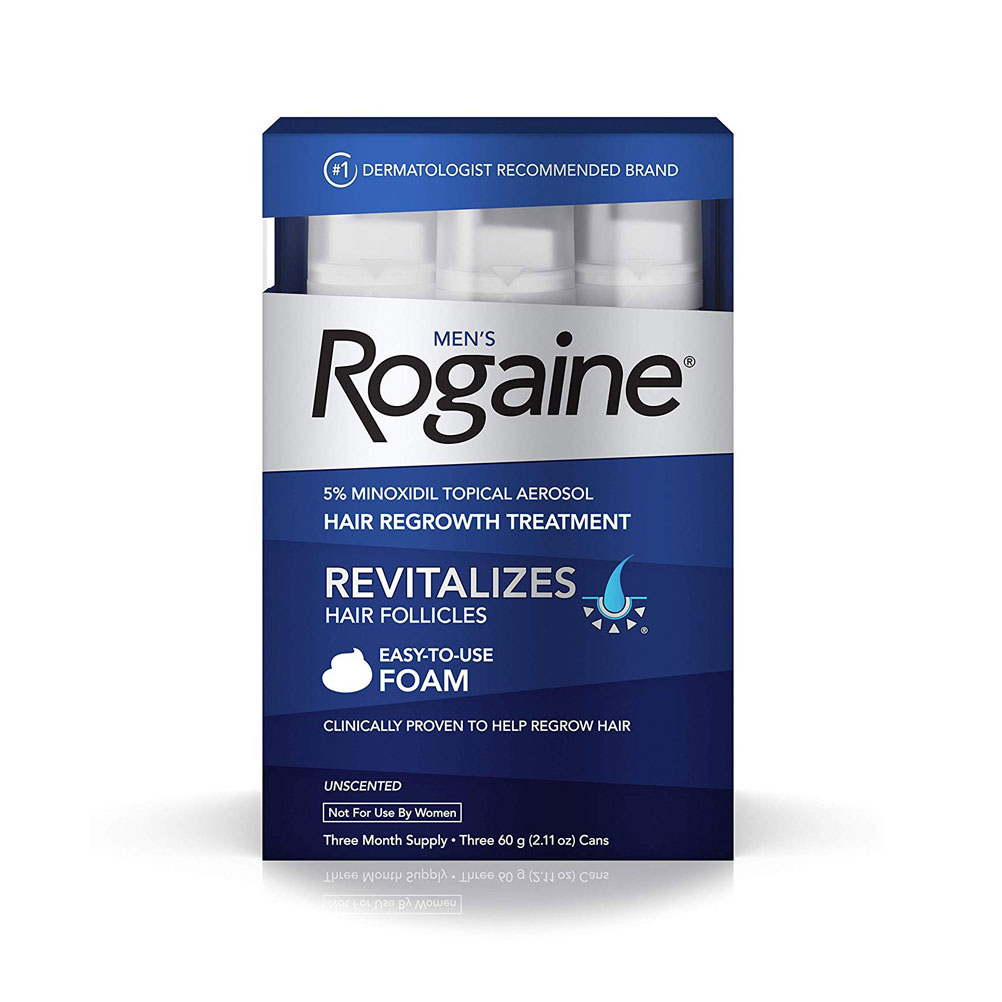 Men's Rogaine 5% Minoxidil Foam
Ok, so you might think that this is an awkward gift to give to your gay best friend (or to anyone for that matter) but you'll be surprised that a lot of guys are not even aware of this miracle of a product! I recently had to educate multiple (straight) male friends about my hair care routine: finasteride (you can learn more about that here) and Rogaine. It's so much easier to prevent hair loss than trying to regrow your hair. I've been on this routine since 2015 and my hairline has never looked better. A good (straight) friend of mine listened to my advice about a year ago and now his hair is looking flawless! I love it when people actually follow through and take action. I also love how the Rogaine acts like a hair mousse and thickens your hair as you're styling it. I use it daily every time I get out of the shower. A 3-pack should last them for about 3 months. Also, if you don't mind driving to a physical store, you can get generic brands like Target's Up & Up or Walmart's Great Value at a lower price.
Buy it now on Amazon: Men's Rogaine 5% Minoxidil Foam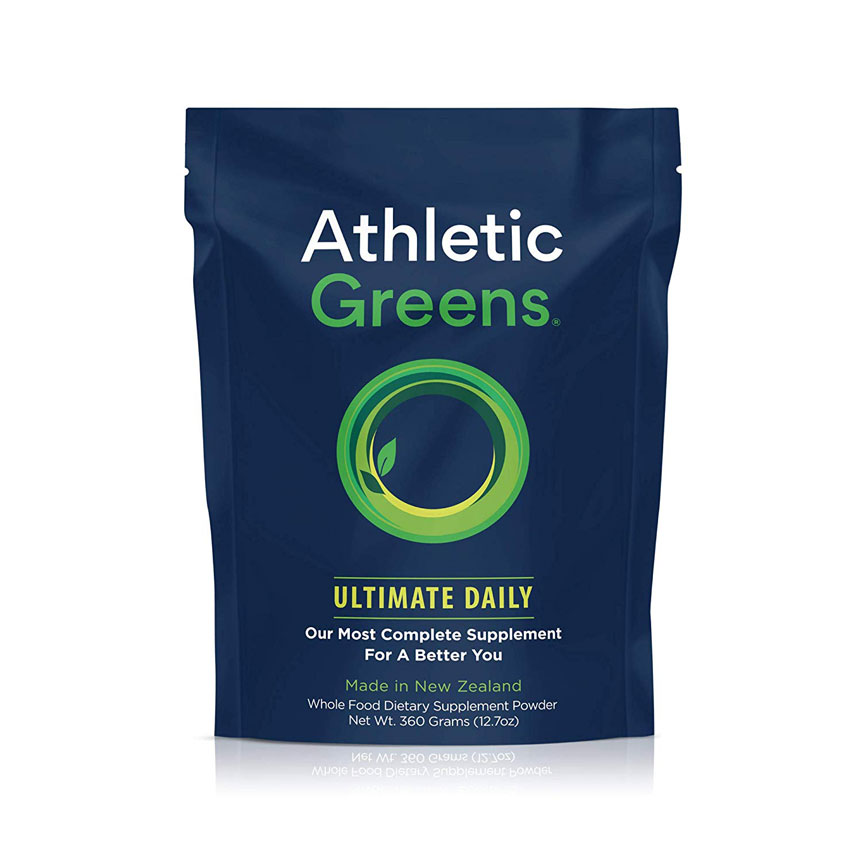 Athletic Greens Ultimate Daily All in 1
This was recommended to me by one of my favorites, Tim Ferris. I knew it was legit because it's not even an affiliate link or sponsored partnership. The guy just really loves this product. He calls it his $100 monthly health insurance. I don't have to be a doctor to see that this is loaded with healthy nutrients and other superpower ingredients. I'm usually picky with taste but this actually tastes great! The powder mixes well with water and the color is a nice, glowing green. I've only been on this for a month but I can say that I generally feel more alert, sleep better, and just overall feel healthier. Maybe it's pure placebo but it definitely feels good to know that I'm investing in my health and well-being. Self-care Sunday every day.
Buy it now on Amazon: Atheltic Greens Ultimate Dialy All in 1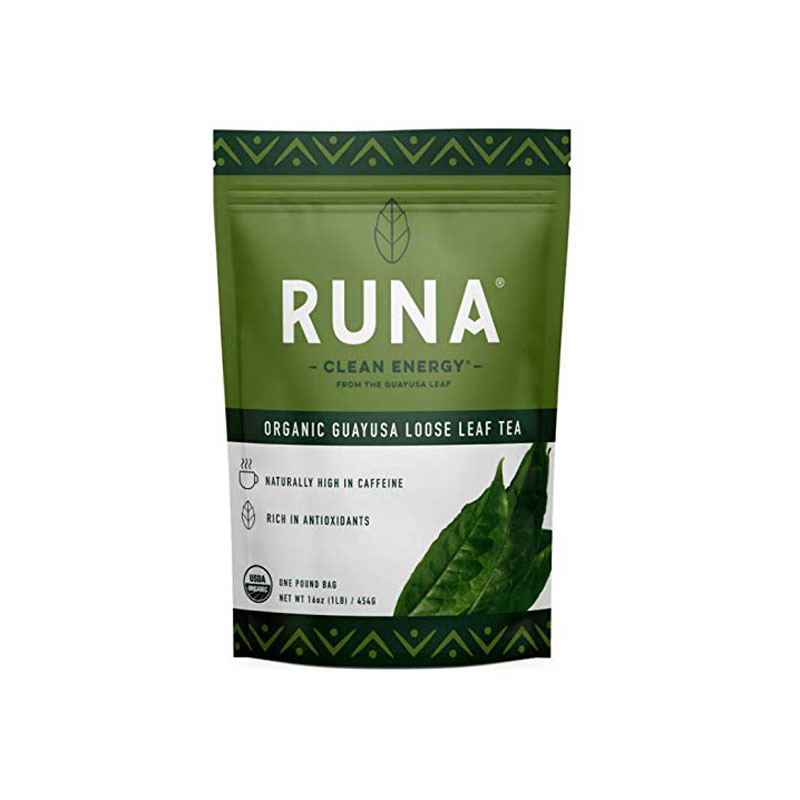 RUNA Organic Guayusa Loose Leaf Tea
Like caffeine but hate the taste of coffee? Well, I have the perfect thing for you, meet Guayusa loose leaf tea! It not only contains as much caffeine as a cup of coffee but it's packed with twice as much of antioxidants as green tea but it also contains theobromine that helps with the jitters! When I finish my second cup of coffee, I get all the jitters and it's so uncomfortable. I've been alternating between coffee and Guayusa loose leaf tea in my week and I couldn't be happier. I use my electric kettleand mix the loose leaf in my loose-leaf teapot to make my tea. I also love the taste of it! It's like green tea on steroids.
Buy it now on Amazon: RUNA Organic Guayusa Loose Leaf Tea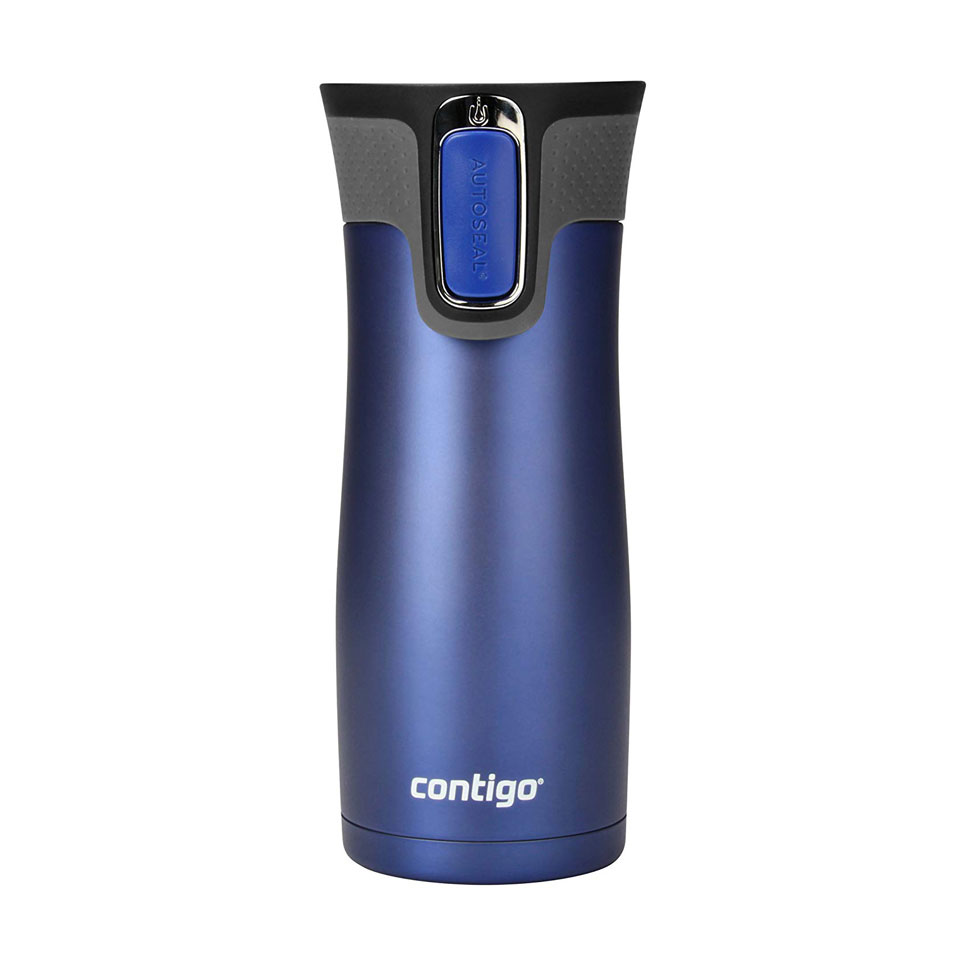 Contigo AUTOSEAL Travel Mug
Last Valentine's Day my partner and I decided to do small gifts since we had trip planning (to celebrate). I had to find a thoughtful gift that has a daily impact. So I ended up getting him a Contigo Mug and a lunch box. I've always had Contigo Mugs and they're honestly amazing. They don't leak, which was huge when I was living in NYC and throwing mugs in your backpack, and they keep shit warm for a very long time. Like 6 hours to be exact. They're also super easy to clean and look chic. What more could you ask for from a coffee mug?
It turns out that my partner didn't follow the "small gift" rule and actually got me something really nice. He would occasionally joke about the time that I got him a coffee mug and lunchbox… but guess what?? He uses that same coffee mug and lunchbox every. Single. Day. Mic drop.
Buy it now on Amazon: Contigo AUTOSEAL Travel Mug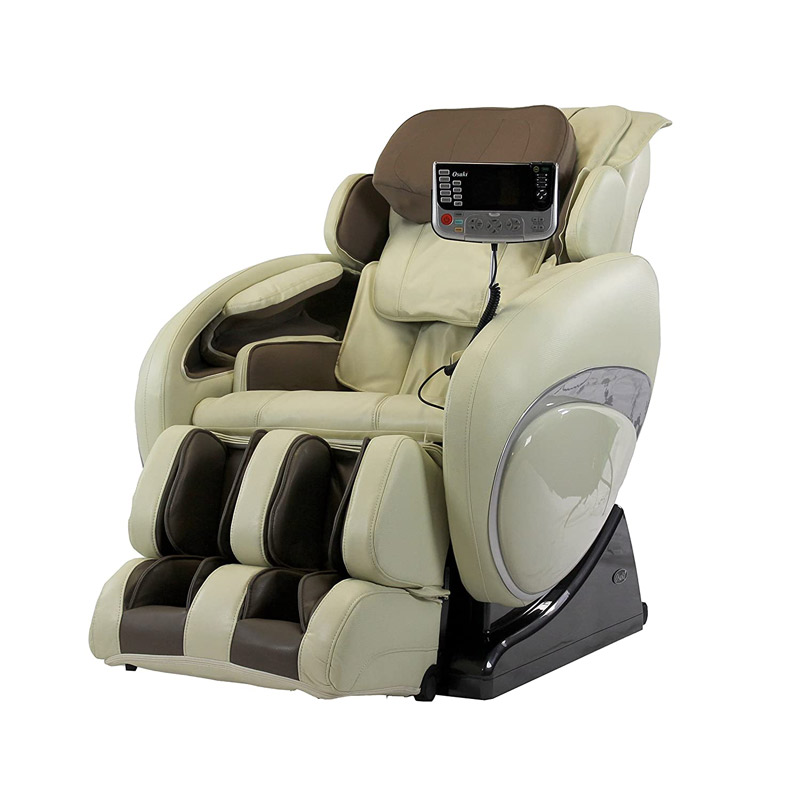 Osaki OS4000TD Model OS-4000T Zero Gravity Massage Chair
Ok, quick disclaimer here: this is on my personal wishlist (hint, hint). I recently got a deep tissue massage, and it reminded me that I should be getting a massage every month. Selfcare is totally in right now. Setting up the appointment and figuring out your schedule can be a hassle at times. That's where the Osaki Zero Gravity Massage Chair comes in. It'll provide you with an immediate relief with six different massage styles and five levels of speed and intensity, to give you that perfect in-home massage. It also has a full-body scan that will provide you with a customized experience.
You know those massage chairs at the mall? Well, you can get a much nicer one for your home! It's a bit of a splurge, but it would definitely make a perfect gift.
But it now on Amazon: Osaki Zero Gravity Massage Chair
You May Also Like
July 29, 2018
July 14, 2019
November 6, 2017